AN APOLOGY
First things first, I must apologize for the fact that there was no column last week.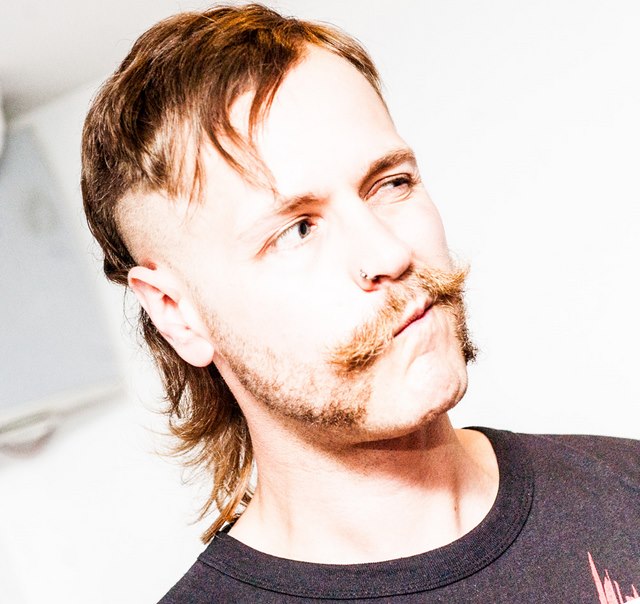 No doubt you definitely noticed it and this isn't the first time you've thought about it at all… The reason there was nothing forthcoming from myself is that last week I had some kind of stomach bug. I even had to take a night off work, something I've only done twice in 17 years. So whilst admittedly a bank holiday weekend was far from an ideal one for me to take off, rest assured I was actually ill, so perhaps all that voodoo you've been practicing has paid off. Without going into it too much, I think if I tell you that the last 7 days have been brown trouser days for me you'll get the idea what was up with me.
I would like to attempt to make up for last week's situation by doing an extra long one this week (I'm talking about the column now, not my motions) but as the article is a weekly rundown and there is a finite amount of days in the week, I am not sure that's the way to go. I would invent an extra day, however, since the days of the week are named after the gods, I don't want to offend them (if you doubt me, look it up: Wednesday is named after Woden, Thursday, Thors-day, Friday after Frigg, Saturday after Saturn, Sunday is names after the sun, Monday after the moon and Tuesday is named after attractive Radio 1 correspondent Tulip Mazumdar) and since I would undoubtedly name my new day GeeJayTrevisreallyDay I think I'll give it a miss and just get on with it. And after all, it's this simple dedication to the facts and
nothing more that has made this column more read that the ingredients on most Shampoo bottles when, say, you're sat on the loo, to pick an example entirely at random.
CULTURE
As most of my regular readers are clearly connoisseurs of compositions, devotee's of dialogue, aficionado's of non fiction and people what well like good riting, I feel duty bound to tell you about a festival of poetry & performance that is coming up in Knaresborough in a couple of weeks. Called "Release the Hounds" and running from the 13th to the 15th of September it features 7 performers coming up from London plus a load of "on the street" type things, including an "Emergency poet" aboard a vintage 1960's ambulance…. I could go on but perhaps you should look at http://www.rthfestival.co.uk as it's a very nice looking website that gives you all the exact information you need, as opposed to my shoddy ramblings. Speaking of which, lets crack on with this weeks "What's on guide" shall we?>>>
THURSDAY 29th August
So long as my stomach has stopped writhing like a box of worms doused in vinegar, I will be Djing tonight at rehab. Jaye Selway covered for me last week (thanks for that by the way: as with anyone who does me a large favor just name yours and I will do it. Unless I'm busy. Which I am.) It's a night loosely based around Indie, Pop Punk and Classic Rock, with other bits of dubious 80's and top 40 rubbish thrown in to keep girls happy and is totally free to get in. Meanwhile upstairs Dj Tex plays Hip-Hop, R'n'B and what-have-you, between us we've got most bases covered, so if you come in and ask me for something I don't like I'll just tell you to go upstairs…. Though really, if you want to listen to music I don't like…
"Y.O.L.O" is Viper Rooms R'n'B night every Thursday, I think they are still doing an "official pre-bar" at Moko, it's "off the hook, bro".
The Rat Spankers are at the Blues Bar this week if you'd like some live music, plus you can head up to The Alexandra, I'm currently awaiting a text telling me what's on there this week, so if you're reading this sentence that means the text didn't turn up by the time I'd done writing all the words below.
FRIDAY 30th August
Dan Hudson and his Blues Band are playing, appropriately enough, at The Blues Bar this Friday.
Theoretically every Friday upstairs at Rehab are live bands every week. I can't find who's on this week, so just turn up and take a chance? If the worst comes to the worst and you don't like 'em, downstairs they've got Dj's Sam & Jack at their weekly "Electro Circus" which always seems to be busy and is free to get in, so it's not the end of the world.
Viper Rooms host's it's weekly cocktail night Lavish, with Capital FM's Ollie Hayes and 2-4-1 cocktails all night. Dunno how much it is to get in though.
I used to do "Top Tips" for some nights, but have decided to phase them out as I've always been uncomfortable with the term…. After last weeks food poisoning I was doing something and was struck with inspiration for a new term: "Trev's terrific Trumpets", so…
I've been trumpeting house night Knee Deep since it started, as it is the type of thing I think we need more of in Harrogate, independent promoters running a night about the music they love. This night seems to have gone from strength to strength and indeed now has a new home all of it's own, as it take over Moko Lounge (formerly been downstairs at Viper Rooms). This is an exciting development for the night and the line up for this one is somewhat bigger than they've been, bearing in mind that it now runs until 6am! Dave Moran, Dom Samba, Hutch & Mason and s.Jay are joined by residents James moon and Sean Harris and entry for 8 hours of clubbing is only £3.
Zoso is starting to run a weekly reggae night with slightly mental Guerilla Dub System at the helm, it's free to get in and looks like another good move to bring something different to the town center of a weekend. Apparently the first 100 people get a free mix CD off the DJ too…. I used to give away mix CD's too, until I realized people were just taking my CD's and listening to them at home and not bothering to go out anymore. At least that's what I assumed happened to my "crowd". Certainly I had several requests for a cardboard cut out of me with a slightly nodding head and occasional hand pumping in the air action, so people could relive all the thrills of one of my live DJ sets without having to actually be in the same room as me.
There is that new place too, Grape & Graze, to check out. I've been in and they have a decent range of beers in and the bar staff are great. I'm not sure what they are doing entertainment wise there but the refit looks excellent and it's a much needed improvement on a prime location, very worth going in to have a look at. As soon as I get more information I'll give you it.
SATURDAY 31st August
Tim Paul is hosting his monthly "Quiz-a-lot" at The Empress tonight, this is an event he takes on tour to different pubs around the area, so it's obviously decent, this week he's swinging by The Empress on The Stray which is a cracking pub where, I am legally bound to remind you, they serve Daleside Blonde, which is a perfect liquid way to enjoy the last month of summer.
Only slightly more high-brow than Tim Pauls' pub quiz, is "La Boheme", the opera, which is on at Harrogate Theatre tonight. Regular readers of this column will need to note that going to watch the opera is NOT like going to see a DJ in a club, the artists will NOT respond well to you shouting "do some Rihanna mate".
The Blues has Jed Thomas and his band there this Saturday and I'm playing CD's at the Den, whilst everywhere else seems like business as usual: Rehab is free in with two floors, your Dj Pieman is upstairs playing rock and Downstairs it's dance, both floors being free entry all night. Also free in is Revolution which has soulful funky stuff in the front bar with Tex and dance music in the main room with Disco Dave. Vipers has Dj Jay Collins playing house and chart music upstairs, whilst in the lounge there's Angel Lee playing guilty pleasures and feel good music and is free entry before 11pm.. Lure does have a Dj on Saturdays, but I can't find out who it is, and my tummy is starting to feel dodgey again so I might just go back to bed….
Oh yes, Moko Lounge has a night on called "Risque", now try as I might I can't find a description of what music they play but the flyers and facebook page has lots of photo's of very hot girls, and sometimes of the same very hot girlses bottoms, so I will probably go to it… for… research…
SUNDAY 1st September
The Blues Bar has the excellent Dan Burnett blues band… Wait, I know Dan Burnett's band is great, but I'm not sure that I've seen his BLUES band… Do you think they are the same thing? Hmm, I don't really know how that kind of thing works, well… let's just say Dan Burnett is excellent and he is at the Blues Bar on Sunday afternoon. In the evening Kris Dollimore is there, about whom I know little. Nevertheless I'd always recommend The Blues Bar for a beer and in his online photo Kris looks like a musician who knows his stuff. I can tell by the eyes.
Tom runs weekly SoundCheck acoustic sesh at The Alexandra and down at the Fat Badger the Pub Quiz continues each week. Viper Rooms will be holding it's regular "Peek-a-boo" club night. Finally up at rehab I'm playing a request-ish night (which means if you ask nicely for a song I'll try play is, if however you shout "Oy, Next, yeh" at me I will smile, nod, and play the exact opposite.. maybe some people from last night's opera can come in and shout "ere mate, do some Claudio Monteverdi you tool, next yeh?" at me. For comedy. ) it's free in anyway, so we're neither of us contractually tied to each other.
MONDAY 2nd September
Your Dj Pieman holds his The Alexandra Pub Quiz with a roll-over cash jack pot and free chillie, the night then continues with several options: Dj's Max & Jake now run Zoso on Monday nights, playing a pretty much "anything goes" set, Pete Oliver hosts an open mic session at The Blues Bar and still going after many years is "Mokioki", the karaoki night at The Moko Lounge.
TUESDAY 3rd September
Very much in line with a great deal of what I've been talking in most of this weeks preview, starting on Tuesday at the Theatre is a play called "Royal Flush". It's about Thomas Crapper, who invented the toilet, and after the week I had last week last week etc etc…
The Mighty TBC are once again back at the Blues Bar this Tuesday, and the following is more or less the same as what I write each week, so you can skim through it if you like, which is kind of what I feel everyone does anyway…. That's why occasionally I'll write unexpected words like CHAFING in block capitols just to make you actually stop and read for a couple of you've drifted off again haven't you?
There is the Folk night at the Tap n' Spile; Moko Lounge has two rooms open on Tuesday and the night is now called Skint, but don't worry the music policy doesn't seem to have changed, in the main room it's upfront dance and electro, whilst in the VIP Room Jaye Selway presents her Rock Box, playing alternative and hard rock anthems. Zoso plays host to The Electro Jam, the weekly open decks sesh where anyone can rock up an play ANYTHING… Seriously, I would LOVE it, I WOULD LOVE IT, if someone turned up and played some Claudio Monteverdi or something. Revolution holds "Back 2 Rev" each Tuesday which I gather is becoming a bit of a house night, which seems like a good idea as there actually aren't any house nights midweek, Dj Tex & Sixus are the residents.
WEDNESDAYS 4th September
Wednesdays are always :
Dj Pieman at Rehab
Paul Middleton's Angst band swearing through the night at The Blues Bar.
SHAMELESS SELF PROMOTION
I've got one of them Mixcloud profiles, Mixcloud.com/djtrevuk, where about once a week – or once a fortnight if there's been food poisoning involved (rest assured that whether it's coming out of my mouth as an internet show, or the other end as something much less pleasant to talk about, it's all about as enjoyable for everyone…) I put up a show of somekind, and pretend it's a radio show and that I still have a career, and that people actually listen in the first place… Still, you can have a listen to that if you've got literally nothing better to do, my 3 regular listeners actually tell me it's quite good. They are not even mentally unwell or anything… Be aware there is a bit of swearing on it though but there are less references to toilet functions than there have been here today, so it all balances out in the end. If you've anything you'd like me to feature right here you can befriend me at facebook.com/djtrev OR if, for some reason, you would like to read more of my ramblings, you can "like" my blog which is at facebook.com/djtrevuk but does contain some fairly strong references to how fit my girlfriends mother is.
Thanks for reading, drink responsibly and don't be loose with your affections.
Trev x x x