An exceptionally dangerous man who absconded from prison continues to be sought today.
Adam Mark was serving a life-sentence after being convicted in 1996 of three rapes and one attempted rape of women and girls. He is considered to be a danger to the public and particularly children. On a number of occasions he has targeted women and girls alighting from buses or who were at bus stops as well as a woman walking her dog alone.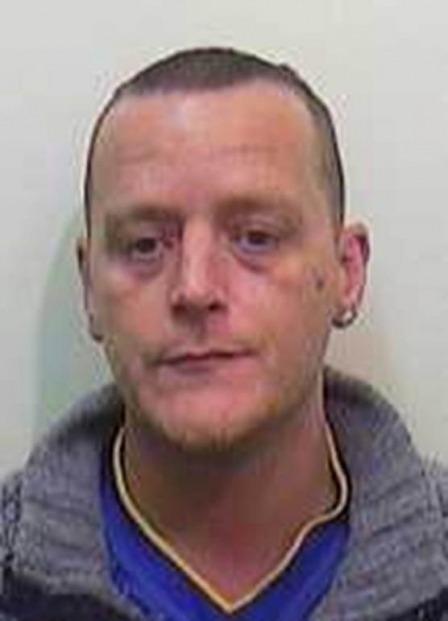 A police investigation is underway to urgently find Adam Mark and return him to prison.
At this stage we believe he may still be in the Bristol area, and he has links to Yorkshire although it is possible he has travelled to other parts of the country.
Adam Mark was last seen at HMP Leyhill in South Gloucestershire on Tuesday July 30. He was seen outside the reception area at the prison at 7.30pm and is thought to have left sometime between 7.30-9.30pm.
He is described as a white man, about 5ft 6ins tall of medium build with short cropped brown hair. He wears a diamond earring in his left ear, is clean shaven and has blue eyes. He also has tattoos and when he went missing was wearing a grey coloured tracksuit.
Detective Inspector Jill Kells, who is coordinating the search for him, said:

Adam Mark is a very dangerous man. He is serving a life sentence for a series of stranger sex attacks against women and children as young as 12. He has also carried out robberies to fund his drug habit. We know he had started using drugs again before he absconded from prison.

We are doing all we can to can to locate Adam Mark and return him to prison. We think he may still be in Bristol but we do not have confirmation of that so he could be anywhere in the country. If you see him please don't approach him but contact the police immediately by calling 999.
Anyone who knows where Adam Mark has been since he absconded, or knows where he is now, should contact the police immediately on 101.