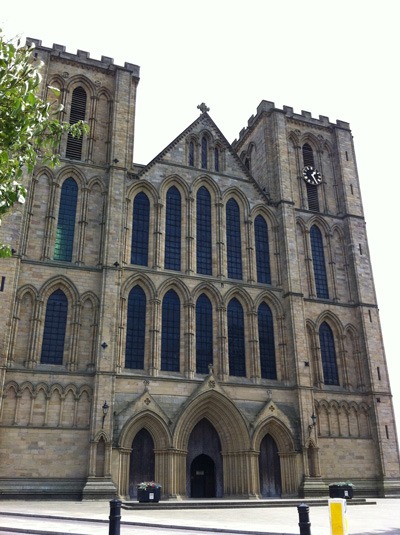 Work has begun on analysing the comments made in response to the consultation for the development of a Neighbourhood Plan for Ripon – the Ripon City Plan.
The consultation which ran for 3 months, ended on the 30th June and the City Plan Committee, which is led by the City Council and supported by other organisations and interested individuals, met soon afterwards to arrange reading of the responses and plan the next steps in the development of the long-term plan for the City.
In total, almost 200 questionnaires were completed, along with a number of other written submissions, comments made on social media, and letters and articles appearing in the traditional media. The University of the Third Age Photographic Group even used the City Plan consultation as a project theme.
Chairman, Cllr Mick Stanley, said:

Thank you to all those people that got involved. Having seen just a few of the responses so far it is apparent there are a diverse range of different things that are important to you, and that you would like to see improved in the City. We are listening and I am personally committed to reading every response and working with my colleagues to do everything we can to address the issues you have raised.
The City Plan consultation sought the views of residents, visitors and businesses about the changes that need to be made to improve the City, in particular to transport; businesses and shops; the environment; health; homes and education; and the City's attractions.
Responses have ranged from the need to repair potholes in the roads to the reinstatement of the railway, from connecting green spaces across the City to the future of the Barracks and many more issues besides.
Alan Weston, City Development Manager, who is supporting the development of the Ripon City Plan, added:

Some of the issues highlighted, such as better use of the Market Place for events, can be taken forward now under the City Development Initiative and don't have to wait for a City Plan. Other issues such as providing more playing pitches or reinstating the railway are more strategic and need thought on how the City Plan should try and address them.
The City Plan Committee expects to take around 6 – 8 weeks to analyse the consultation responses before publishing the comments and responses to each at the beginning of September. This will identify the issues and priorities that the City Plan will need to address and help suggest the emerging vision and objectives to guide the writing of the Plan.