Thirteen local organisations are to receive grants from the 2013 Community Fund of Knaresborough Lions Club, the organisation has announced. Payments range from assisting in the setting up of a junior running club to helping fund a church heating system.
The criteria for making the grants, says Lions President Nigel Perry, focus on formally constituted groups raising money for worthy projects expected to be of lasting benefit to the local community.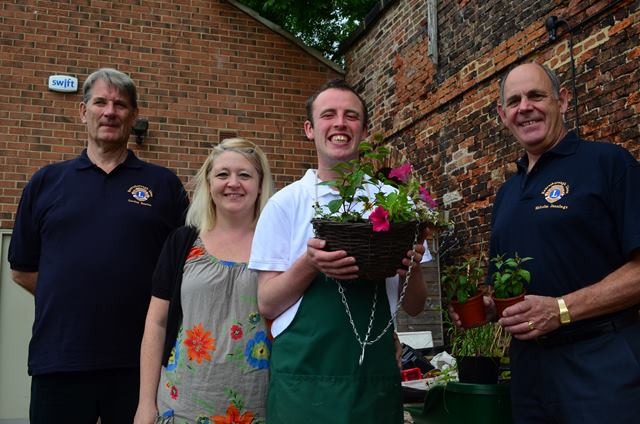 Nigel Perry said:

In terms of geographic spread, we invited applications from Nidderdale, Knaresborough and surrounding villages, and shared facilities in Harrogate," . "A cap was set of £1,000 per application.

The fund doesn't cut across what we do for individuals, families and long-established national and international causes. There were several other applications which we have been unable to help and we are sorry for this, but we have selected what we feel were the best in terms of community benefit.

We looked at tangible projects that are new and in most cases contributed sums that are part payment for what is needed. We are delighted to play a role in the community in this way.
Funds have been awarded to Knaresborough in Bloom for a tree identification project, a communal composting project and finances for a day out for 21 young carers. Improvements at sports facilities and amenities at Dacre and Hartwith, Knaresborough Forest CC, the Darley pavilion and Knaresborough Cricket Club have been supported.
The Lions have provided cash for the heating system at Holy Trinity Church, for a new greenhouse at Henshaws, for training at Yorkshire Yoga, for Renaissance Knaresborough, Nidd Valley's junior running club and for the carving of stone pillars in and around Pateley Bridge as part of a Nidderdale Visual Arts project.
Maria Dawbarn, Henshaws Arts & Crafts Centre Manager said:

Our Art Makers take part in a range of workshops to improve their confidence and employability skills here at the Centre, and our horticulture area plays a key role in this.

The greenhouse is our lifeline to improve plant and vegetable production so we were devastated when it was flattened by high winds earlier in the year.

Thanks to this generous donation from the Lions, we are up and running again and we are so grateful for their continued support.