YHA Malham welcomed members of Harrogate Fell and Dale Club to re-opening of hostel on 21 May 2013.
This followed the completion of a refurbishment programme where the Fell and Dale chairman, Paul Shearman presented a cheque for £955.72 to YHA Chairman, Chris Darmon.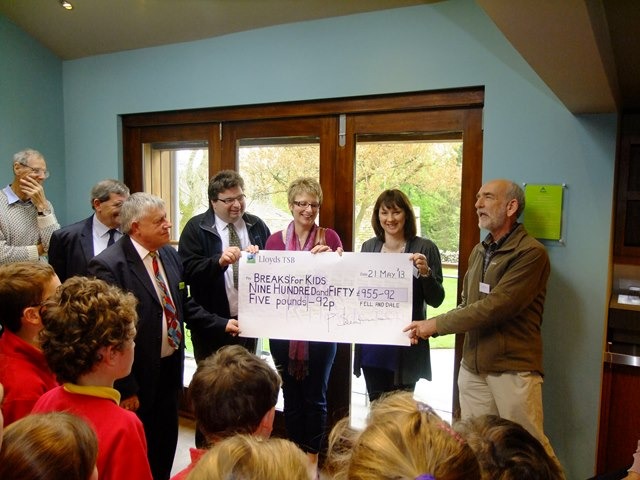 The money will be used to help disadvantaged children get out into the countryside and was raised through several special events including a weekend away in Berwick and a Ceilidh at the Cairn Hotel in Harrogate in late 2012 whilst the group celebrated its 70th birthday also in 2012.
Paul was joined by three other members of the group (Gillian Burgess, Sandra Robinson and Matthew Webber) who had organised the events to fundraise for YHA Breaks for Kids.
Every week of the year the 100 strong group organises walks and other social events and having seen the wonderfully refurbished YHA Malham, they booked in for the New Year immediately.