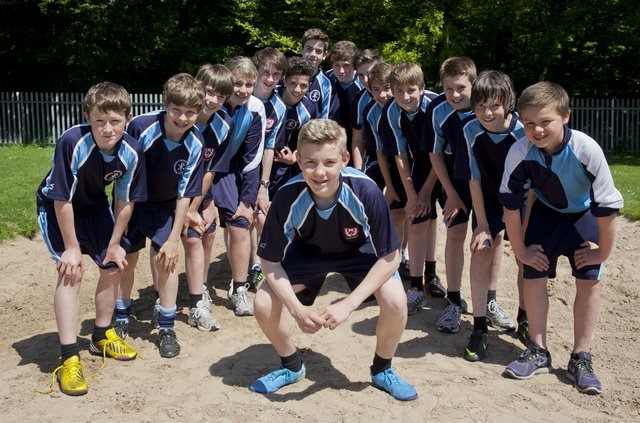 The athletic prowess of Saint John Fisher Catholic High School students has seen the Under 13's successfully qualify for the North East England A finals at the Costello Athletics Stadium in Hull.
The Junior Boys Team finished with an unbeaten points total of 308 points in the qualyfying meet in York recently. This enbales them to go forward to test their athletic talents against other school teams from such places as Hull, Middlesbrough and Newcastle.
The SJF Team consists of 14 athletes and 1 reserve competing in 7 track and 6 field events. Teacher Mike Knowles said, "This maintains the high tradition of Saint John Fisher qualifying for the North East Finals. Hopefully, this team will make it to the National Finals for the third year running." Although athletics is usually focussed on individual results, these finals concentrate on the team performance.
Team Captain, George Widdows, 13, has confidence in his fellow athletes, believing they have the ability to successfully qualify for the National Finals:

We're confident of achieving a positive result.

It is exciting to be competing against other schools from such a wide area. It will be a great test of our talents and abilities but we're all good friends and want to encourage and do well for each other.