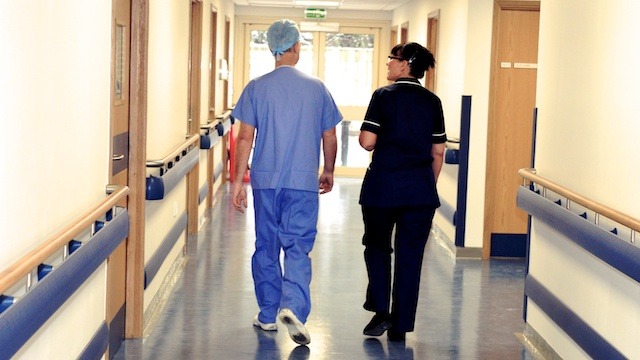 A North Yorkshire NHS Trust which last year was looking to make £7million in savings has spent  almost £150,000 on interpreters.
A Freedom of Information request has revealed that over the last three years, Harrogate & District NHS Foundation Trust has spent a total of £144,719 on an outsourced interpreting service.
2010/2011 it spent £34,516
2011/2012 it spent £58,574
North Yorkshire County Councillor David Simister (Ukip, Bilton NiddGorge), who sits on the authority's scrutiny of health committee, said the findings would come as a huge shock for many in the town.
Councillor Simister said:

Whilst Harrogate & District NHS Trust is having to make cutbacks due to a shortfall in Government funding, it is being forced to pay tens of thousands of pounds each year on interpreters.

This money should come directly from the European Parliament, not from the individual Trusts who are struggling to make ends meet.
A spokesperson for Harrogate and District NHS Foundation Trust said:

Harrogate and District NHS Foundation Trust cares for a population of over 899,000 people across North Yorkshire and York and North East Leeds by providing essential hospital and a wide range of community health services.

The Trust is committed to ensuring that all service users have equal access to its services irrespective of barriers that may be in place due to language or physical impairments. Interpreting and translation services are therefore essential in providing high quality patient care to these people.

The Disability Discrimination Act 2005, and Race Relations (Amendment) Act 2000, requires equal access to services and information for all users. The Trust therefore has to ensure that all patients understand their consultations and can give informed consent for any treatments required. For Deaf patients this may mean access to a registered/appropriate sign language interpreter and for those whose first language is not English may mean access to an appropriate language interpreter.

The Trust encourages the self-supply of interpreters wherever possible, using friends/relatives when it is appropriate to do so provided that both the clinician and the patient are satisfied with this arrangement.

There are issues with providing an internal bank of staff rather than using externally sourced interpreters and a few of these include the availability for release of staff from their existing roles within the Trust, employing staff trained to an acceptable standard in all requested languages/formats and the geographical area that the Trust covers.

The Trust is always looking to explore innovative and cost effective ways in which to provide services and we can now book interpreting and translation services on-line which is more convenient, but the requirement for this service is demand-led and providing high quality safe care to all of our patients is the Trust's top priority.