Three members of Engage Mutual staff in Harrogate  have been rewarded for their commitment and dedication to both their roles and the organisation.
Web designer Jack Hartley, marketing executive Rachel Williams and actuarial assistant Rob Goodwin were nominated by fellow employees to receive an Engage Mutual PRECISE award.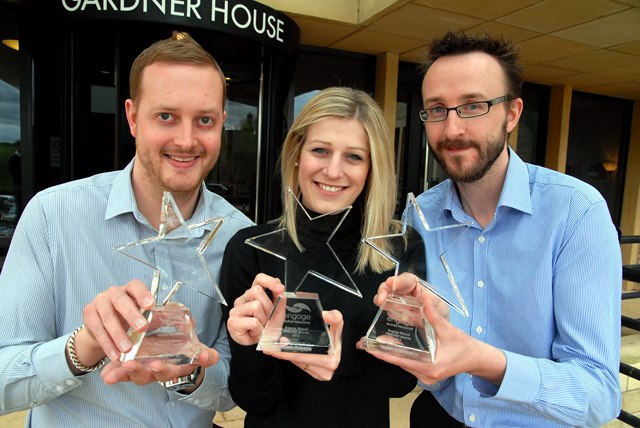 The awards were launched in 2012 to recognise employees who embody the organisation's seven key PRECISE behaviours; by having a passion for excellence and being resilient, empathetic, commercially aware, involved, supportive, and enterprising.
All staff at the Hornbeam Park- based organisation were asked to nominate a colleague who they felt deserved recognition, these were passed to a judging panel which selected Jack, Rachel and Rob to receive a 2013 PRECISE Award.
Steve Barry, HR & Learning Director at Engage Mutual, said:

As an organisation we strive to be the best we possibly can and the recent LAMRA customer satisfaction survey results highlight how the commitment of our staff is helping us to realise that.

The PRECISE Awards recognise those whose contribution is seen as outstanding by their peers. I would like to congratulate Jack, Rachel and Rob for their achievement, they are certainly deserving winners.
Each winner received £250 and attended the Stray FM Local Hero Awards as part of their prize.