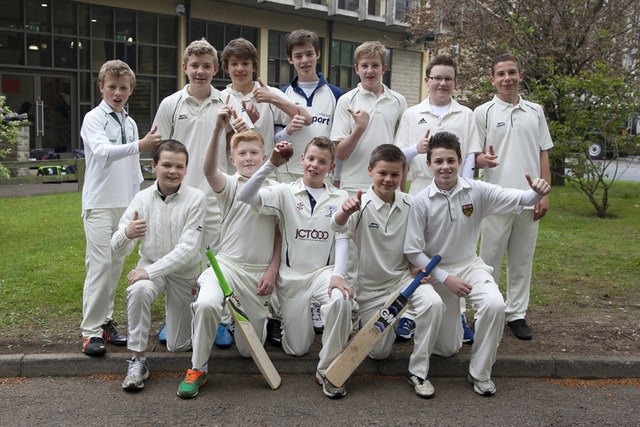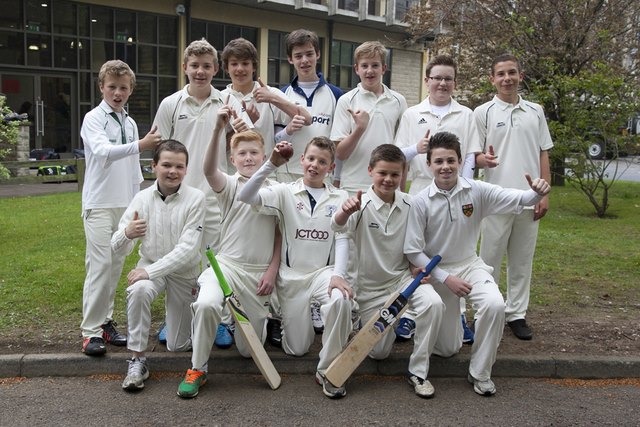 Glory and success came to Saint John Fisher Catholic School after their cricket team prevailed in the weather delayed Year 7 Final.
The final had been postponed from the previous season due to the poor summer but that did not dampen the enthusiasm of the team. As the rain began to fall, the team left Harrogate for their date with destiny against Lady Lumley's School in Pickering.
Despite the final being held at their opponent's local Pickering Cricket Club ground, the team had faith in their own abilities and team spirit.
Team captain, Luke Kilby, who has also captained Yorkshire Cricket Club said:

We don't know how they play but we're quietly confident." stated . After winning the toss, SJF made 102 for 5 with Domonic Tear retiring on 30. An accurate and sustained bowling performance saw Lady Lumley's fall for 76 all out, leaving the victorious SJF bringing the honours back to Harrogate.

[sam id="4″ codes="true"]