A man has been jailed for life after pleading guilty to the murder of a delivery driver during an attempted robbery in Easingwold.
James George Brabbs admitted his guilt today (Monday 20 May 2013) at Teesside Crown Court as the trial entered its second week.
The victim, Mohammed Saleem Khan, suffered a single stab wound to the throat as Brabbs tried to steal money and cannabis from him during the early hours of 23 September 2012.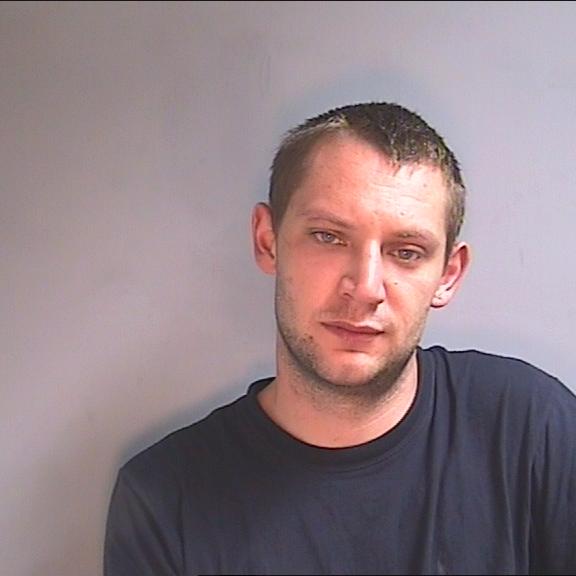 Brabbs, aged 27 and from Easingwold, must serve a minimum of 29 and half years of his sentence before he can be considered for parole.
Sentencing Brabbs, Judge Simon Bourne-Arton QC said: "I conclude that you are a thoroughly dangerous individual."
His conviction brings a long and complex investigation to a conclusion.
Detective Superintendent Heather Pearson of North Yorkshire Police, the senior investigating officer, said:

James Brabbs has finally admitted his guilt to the brutal and unprovoked attack which has left Mr Khan's family devastated and shocked the people of Easingwold.

Brabbs has given no reasonable explanation for his actions on the night he stabbed Mr Khan in the neck.

The sentence handed down is the least Brabbs deserves. I hope Mr Khan's family can take some comfort in the knowledge that justice has been done.

This was a difficult investigation given the initial circumstances in which Mr Khan was found, and I would like to thank everyone who was involved in the enquiries into this case and helped to bring it to a successful conclusion.
Mohammed Saleem Khan, aged 36

Mr Mohammed's family issued a statement following the sentencing of Brabbs:

We thank North Yorkshire Police, the Crown Prosecution Service and the homicide support team for their support and speedy investigation into Mohammed Saleem Khan's death. We are also grateful to the witnesses who came forward to give their evidence and for the fair trial which resulted in the conviction for murder.
Background to the case
Mohammed Saleem Khan, aged 36, from Luton, was discovered at around 2.30am on Sunday 23 September 2012 by an off-duty local police officer who was travelling down Long Street.
It appeared that Mr Khan, who was a delivery driver dropping off shower products in the area, had been involved in a road traffic collision. His white Ford Transit van had sustained front end damage after hitting two bollards.
The off-duty officer, who was making his way home after finishing his shift, found Mr Khan in the driver's seat of his van suffering from life-threatening injuries. He was taken to York District Hospital where he underwent emergency treatment but sadly died later that day.
Police closed the road as collision investigation work was carried out. However, during the course of Sunday, police enquiries and a post mortem examination conducted by a Home Office pathologist, established that Mr Khan had died from a stab wound to the neck.
A murder investigation was launched.
Officers discovered that Mr Khan had been in Easingwold on the evening of Saturday 22 September 2012, for a number of hours prior to his death, having travelled there from Leyburn where he had made a delivery that afternoon.
Mr Khan visited Costcutter on Long Street, before going to the Horseshoe pub at around 10pm, where he asked a member of staff for directions to the nearest Chinese takeaway.
After leaving the Horseshoe, he went to Yan's takeaway in Spring Street, where he had a conversation with the owner's son in Cantonese – a language he spoke having been born in Hong Kong.
A couple of hours later, Mr Khan was sitting in his van listening to music outside the New Inn, on Long Street, when he met three local women as they came out of the pub.
They got into his van and he drove them to the Horseshoe in the hope of getting a late drink. While in the car park of the Horseshoe, Mr Khan met James Brabbs.
After finding that the pub was closed, Mr Khan drove the women back to the New Inn with James Brabbs in the back.
Just after 1am on Sunday 23 September 2012, CCTV footage captured Brabbs and Mr Khan leaving the New Inn and driving north up Long Street.
CCTV also showed that after leaving the New Inn, Mr Khan's van travelled through Market Place and into the Paradise Fields estate before returning to Long Street.
Sometime around 2am the barmaid from the Horseshoe, who had earlier given Mr Khan directions to the Chinese takeaway, heard what she described was a man screaming in obvious pain.
As she went outside to investigate further, she saw Mr Khan's van drive off up Long Street. As the van pulled away she saw James Brabbs on the other side of the road disappearing into an alleyway between two houses.
A short time later Mr Khan's van crashed when he lost consciousness due to the injuries he sustained when Brabbs stabbed him in the neck.
In the early hours of Monday 24 September 2012, James Brabbs was arrested in Easingwold on suspicion of murdering Mr Khan.
Officers formally charged Brabbs with murder on Wednesday 26 September 2012.