As North Yorkshire seeks to recruit 50 more foster carers, existing carers have been revealing why they put themselves in the frame.
The county council is taking part in the national campaign Foster Care Fortnight which runs from May 13 to 26 in order to attract more families willing to take on children who come into the care system.
Although the local authority has an impressive record of placing children and young people in care with families, there is an urgent need for more families to come forward, particularly families willing to take on siblings and teenagers and those with special needs.
About 360 children are in foster homes in North Yorkshire but we need another 50 carers to meet demand, including carers willing to give children a placement up to adulthood.
Largely as result of the continuity and stability that foster care can provide North Yorkshire has twice the national average of care leavers going on to university and a higher proportion participating in education, training or employment when compared with similar local authorities.
Recently the Children's Minister Edward Timpson, whose parents were foster carers, wrote to every local authority saying that the best local authorities enable young people to stay put with their foster carers on reaching 18. In 2013, 10 per cent of the young people nationally who remained after 18 with their foster carers came from North Yorkshire; only 10 per cent of young people who leave our care are under the age of 18 which compares very favourably with the national average of 35 per cent.
Pete Dwyer, North Yorkshire's Corporate Director for Children's Services said:

Foster carers perform vital work in turning lives around for children and young people in our care system – a stable and loving environment to grow up in makes every difference. We hope this campaign will encourage more people to step into the frame. We do not underestimate the challenges of this work but we know that the rewards are very great indeed."

At the start of Foster Care Fortnight, some foster carers have been explaining what makes them step into the frame. Gill Hewitt, from Harrogate, says: "We want to show teenagers a different life and offer them a stable grounding. It's challenging, but at the end of the day, it's really rewarding."
In North Yorkshire foster carers come from a wide range of backgrounds and family make-up; what they share is their desire to provide a stable and welcoming home for some of the county's most vulnerable children.
Miranda Hargrave, from Ripon, said:

We wanted to make a difference and to help children achieve their full potential. It's so lovely to see them change in front of you, become happier and more relaxed.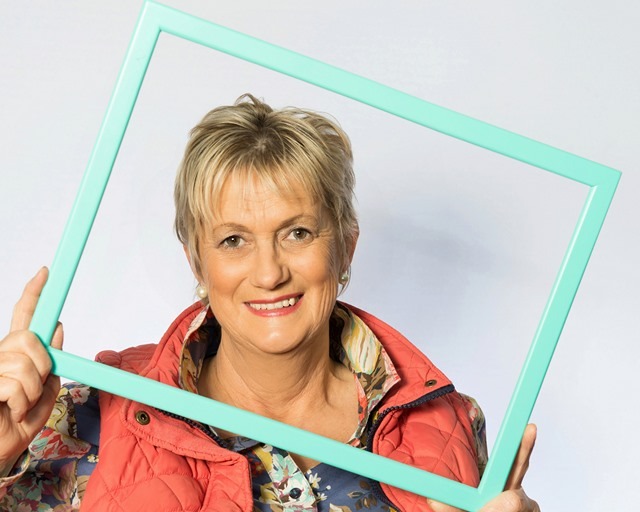 Carers in North Yorkshire receive support and training, and there is a weekly allowance of between £183.97 and £318.40. These allowances match the Fostering Network recommended rate.
Fostering North Yorkshire's next information events will be in June in locations around the county. Find out more on www.facebook.com/fosteringnorthyorkshire , visit
www.northyorks.gov.uk/fostering or call Freephone 0800 054 6989.
Foster Care Fortnight's 'Get in the Frame' is a national campaign run by the fostering network to highlight the need for 9,000 new carers around the UK