Harrogate law firm Kirbys has welcomed a highly regarded private client lawyer onto its growing team of specialist private client solicitors.
Amanda Lee joins the 248-year-old practice from corporate Leeds law firm Clarion bringing with her experience in dealing with legal issues surrounding the management of family wealth including Wills, Powers of Attorney, complex trusts, tax planning and advising the elderly.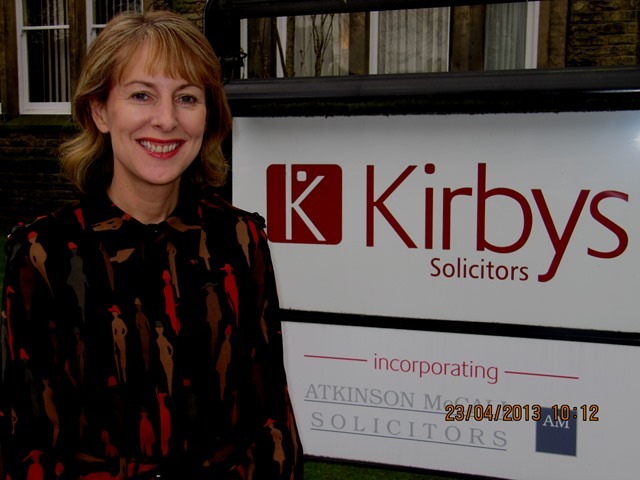 Having been a partner at both Clarion and before that Last Cawthra Feather in Ilkley for six years, Amanda has built up a strong reputation across North and West Yorkshire for her expertise and skill as a private client specialist.
Amanda Lee said:

My move to Kirbys in Harrogate will enable me to provide my clients with access to a firm renowned in North Yorkshire for having comprehensive and in depth legal expertise for both private and business legal requirements.

I always like to ensure I build long term, trusting relationships with my clients and combine my expertise as a legal advisor with being sympathetic, understanding, a good listener and practical.
Managing Partner Mark Hutchinson said:

These attributes run very strongly through the work ethos at Kirbys so I'm delighted to have Amanda join us here as a partner as the firm looks forward to celebrating its 250th anniversary in 2015.
Despite her enviable reputation as a lawyer, Amanda did not train to be a solicitor until late on in her career having worked in the hospitality industry for many years notably as the General Manager of the historic Wood Hall Hotel & Spa in Linton near Wetherby.
Amanda Lee added:

Arriving in a legal career as a mature student, I believe the relationship building I learned from my previous life working in the hospitality industry has complimented my technical expertise as a lawyer.

I also believe it has allowed me to more easily stand in my clients' shoes and cut through the legal speak which can often be a little overwhelming for people particularly if a family has suffered bereavement or are experiencing a very traumatic period in their lives.