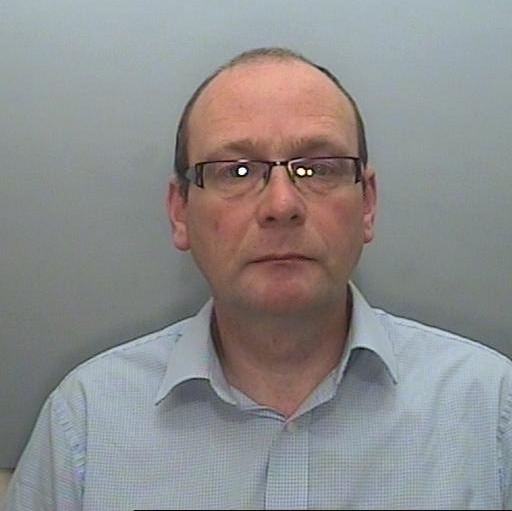 A school teacher from Harrogate has been jailed after admitting to filming children while they got changed for swimming and sharing indecent images on the internet.
Simon Mark Knowles, aged 52, formerly of Harrogate but now living in Bridlington, was sentenced to four-and-a-half years' imprisonment after pleading guilty to 24 offences at York Crown Court today
The charges included making indecent images of children, possessing indecent images of children, distributing indecent images of children and recording a person doing a private act.
Officers investigating the case found 19,541 indecent photographs of children on Knowles' computer along with 174 indecent videos.
They also found evidence that he had distributed 147 indecent photographs of children.
Knowles' committed his vile offences from 2009 up until his arrest in April 2012
Detective Sergeant Mark Jackson, of North Yorkshire Police, said:

On the face of it, Simon Knowles was a well-liked teacher who had the respect of his colleagues and aspired to be an assistant head teacher. In reality, he was a calculating and deceitful man who completely abused his position of trust for his own sexual gratification.

The level of betrayal, falseness and dishonesty he has displayed over a number of years is rarely seen.

He filmed innocent children while they were getting changed, using covert methods which highlights the lengths he was prepared to go to indulge his twisted fantasies.

The fact that he was also sharing images on the internet, some of them at the highest level of seriousness, shows that Knowles is a sick and depraved man who I am extremely glad that we have caught.

He betrayed his family, his colleagues, his profession and, ultimately, the children he was entrusted to educate and their parents.

He has shown no remorse for his actions throughout the investigation which was a long and difficult process for the officers involved, everyone connected with the school and, of course, his victims.

Simon Knowles is an intelligent man which makes his conduct all the more abhorrent and quite frankly prison is the best place for him.
[sam id="4″ codes="true"]
North Yorkshire County Council Statement:

The school and the local authority have fully cooperated with the police throughout the investigation, and the school has supported parents throughout this terrible ordeal.

Child protection remains the highest priority for the county and all proper child protection procedures and safeguards are followed by the local authority when employing staff to work with children.