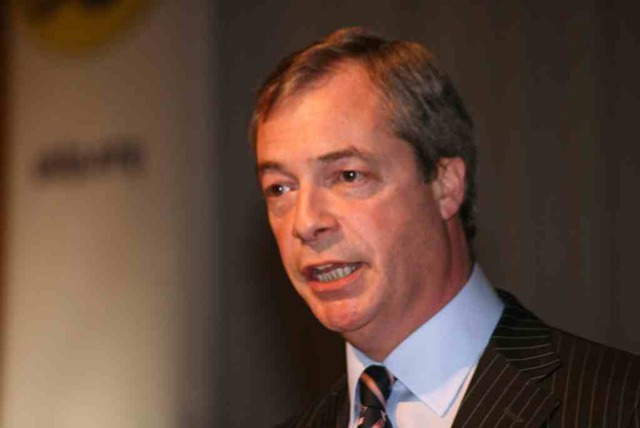 UKIP leader Nigel Farage is heading to Harrogate next week (Monday, 8 April 2013) where he will meet candidates and party supporters prior to taking centre stage at a public meeting in the town's Old Swan Hotel.
Mr Farage is currently touring the country ahead of next month's local elections in which the Party is fielding a record number of candidates.
The UKIP leader will arrive in Harrogate late afternoon on Monday, April 8, where he will spend an hour talking with candidates standing in Harrogate, Knaresborough, Ripon, Boroughbridge, Pateley Bridge and surrounding areas.
This will precede a public meeting where Mr Farage will outline party policy and take part in a question and answer session.
Harrogate & Knaresborough UKIP chairman John Upex, who is also the Prospective Parliamentary candidate at the next General Election said:

One of the reasons Nigel has chosen to stop in Harrogate is because we are fielding a full complement of candidates in the county council elections.

Four years ago we fielded just two candidates, now we have 18. In the last 12 months alone UKIP's popularity has taken the three main political parties by surprise. Our membership locally has almost doubled and up and down the country people are turning away in their droves from Labour, the LibDems and Conservatives.

For too long politicians have been guilty of ignoring the wishes of the electorate. There isn't any difference between them. Now, with UKIP, there is. It is a Party that genuinely has different – and common sense – policies on major matters of general public concern.

It is no longer a one issue Party and its policies are resonating with disaffected Tories, Labour and LibDem voters. These elections are a warm-up for next year's European elections and the General Election in 2015.