Last Updated on
The afterglow of this crucial League victory was almost overshadowed by the feeling of pride in the incredible Club spirit which had enabled the game to take place. Heavy overnight snow had made the pitch unplayable although the condition of the ground, underneath the snow, was in better condition than the playing surfaces in the last 2 League games. From 9am, an army of 60 plus volunteers performed miracles in clearing the pitch so that the game could take place. These volunteers ranged from Senior Citizens to children with every conceivable category of age and sex in between. Head Coach, Mike Aspinall invited this barmy army into the changing rooms before the game to thank them. He described what had happened as the best example of Club spirit that he'd ever seen anywhere. Aspy concluded by saying:- "you've done your bit—it's now up to us to do ours"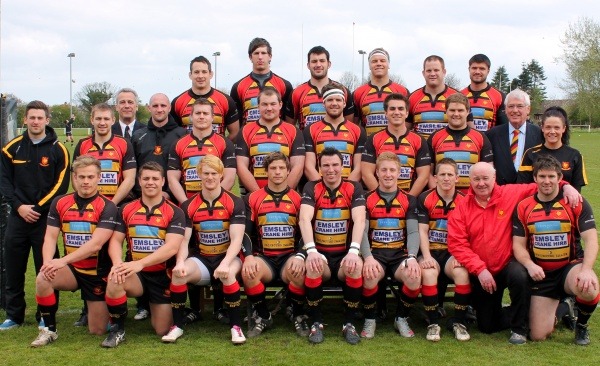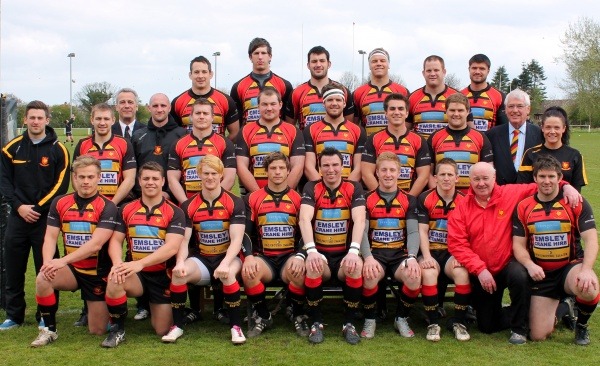 The Harrogate pack secured good ball from the kick-off and the backs went through their attacking paces. A very early try was almost scored when full back, Oli Denton cruised clear of the cover and seemed to have put Noel Minnikin away for a try. Unfortunately, the pass was marginally forward but the attacks continued. Chester then went offside and Callum Irvine's penalty put Harrogate ahead.
Harrogate's forwards dominated possession for the rest of the half to come close to scoring several times and also release their dangerous backs. Living off scraps, the Chester backs still managed to show high levels of attacking skill but found the obdurate Harrogate defence to be impenetrable. Visiting prop, Sandal Jones illegally stopped a Harrogate drive and was duly sin binned. The Harrogate pressure went up a gear and, in the final move of the half, the forwards drove over for a converted try.
Your correspondent has been criticised for giving too much publicity to Tim Heaton's efforts. I therefore won't mention that he scored the try or that he and his family had contributed hugely to all the snow clearing.
The Harrogate pressure continued after the break but they were kept out by resolute Chester defence. Chester did win more possession during this period but failed to make much of it. Harrogate stole their possession from attacking line outs and an attacking Chester kick from deep went dead to give Harrogate another scrum on the visitors' 22.
With 10 minutes to go, it was Chester's turn to put Harrogate under pressure with a series of well controlled driving mauls. Harrogate's Steve Maycock was sin binned for illegal interference and, as with Harrogate's 1st half try, the forward pressure mounted. Flanker, Mike Craven tucked in behind a drive for a fine try, converted by Rhys Hayes and it was "game on".
However, the Harrogate pack regained control with their 7 man scrum actually putting the visiting forwards under severe pressure. Efficient ball reention kept Harrogate in control until, in injury time, a driving maul resulted in another try for the unnamed Harrogate forward. This put the result beyond doubt and denied Chester even the consolation of a bonus point.
Final score Harrogate 15 Chester 7
Harrogate
Denton, Minikin, Dench, Bottomley, Wackett, Irvine, Wickham, Metcalfe, Yorke, Browne, Harvey, Wilson, J Brady, Smith, Heaton, Aspinall, Maycock, S Brady
Chester
Foden, Rees, Grundy, L Hayes, Coy, R Hayes, Goodwin, Jones, Gill, Whitelock-Wainwright, Gregory, Mackenzie, Moore, Craven, Brown
Referee
Andrew Vertigan (RFU)