Wetherby brokers A1 Insurance Services Ltd has increased its footprint in the market with the acquisition of Harrogate's John Matthews and Co.
The deal, worth £50,000, takes the headcount to seven with A1 Insurance Services forecasting a turnover of £1.5m by the end of the financial year.
Managing director Ian Darnbrook said:

We knew John Matthews wanted new owners who could offer their clients the same levels of personal service – and that's always been at the core of our own business,

In the current climate, people want to know any money they invest is safe and we see our job to make sure any premium paid is a sound investment.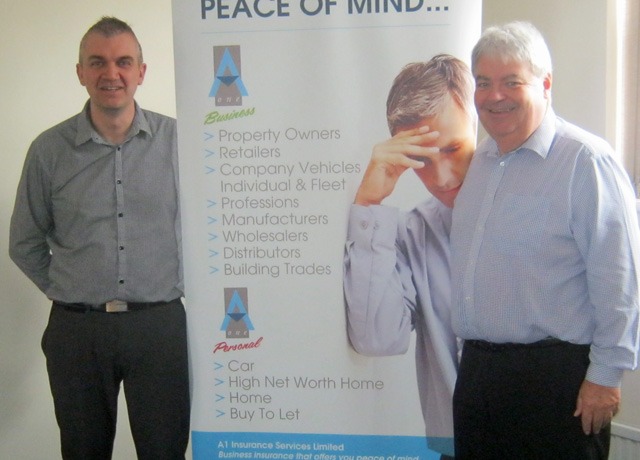 Established in 1983, A1 Insurance Services offers a broad range of policies, with over 180 options in the household sector and 250 in private car . The majority of accounts acquired from John Matthews and Co are in personal insurance.
Mr Darnbrook said: 

Acquiring John Matthews and Co is a significant move for us but we're not targeting aggressive expansion.

We would certainly hope for more growth in 2013 – but it's more likely to be organic.
Mr Darnbrook will share day-to-day management duties with A1's commercial insurance advisor Alan Beardmore.
[sam id="4″ codes="true"]
Mr Beardmore said:

One thing we would like to say to our new clients is that we do like to talk.

We'd urge anyone who hasn't reviewed their insurance needs for a while to give us a call and we'd be happy to walk them through their options. It's a fast-changing world and insurance is no different so it might be worth another look at those policies to see if they're still the right ones for you.