Two sister Harrogate health and leisure clubs are "sporting" new fitness managers!
Chris Swan has taken over the running of the gym at The Academy, on Oakdale Place, whilst Paul Child has been promoted to manager of its sister venue, Beckwith Health Club, on the town's Otley Road.
The Academy Managing Director, Philippa Shackleton, said:

The positions that Chris and Paul have taken on are key to the continued success of the two clubs.

Both Chris and Paul bring their own set of strengths to the mix and have got great experience in the industry. Over the last 18 years, The Academy has positioned itself as one of the region's leading leisure and fitness clubs.

We have invested heavily in new equipment for both premises and this is set to continue over the coming year. Our people are key to our success, and a crucial part of Paul and Chris's job is to inspire and lead their teams so they perform to the best of their ability – to ensure we continue to deliver excellent customer care so that every member's experience is positive and enjoyable.
Chris said:

Being appointed The Academy gym manager is a real honour for me as it is highly regarded within the fitness industry.

The gym has a great team already and I'm enjoying working with them. The equipment is first-class and I'm relishing the opportunity this role will give me.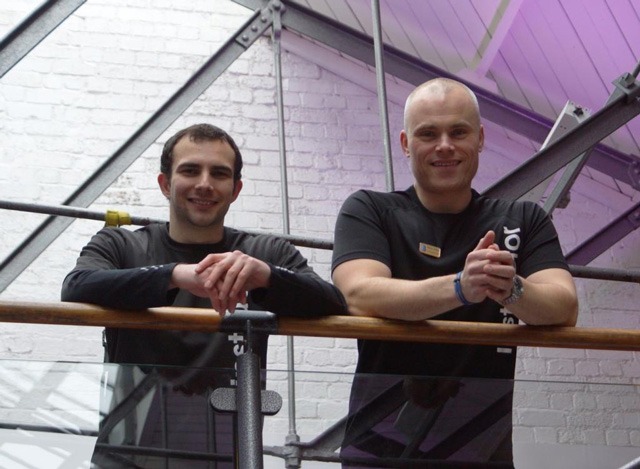 Paul said:

I'm very pleased to have been promoted to run the gym at Beckwith Health Club. I have been working in both venues for over two years now and have got to know both sets of members well.

It's a fantastic club and I'm thrilled to have been given the opportunity to rise to the challenges this job will bring me.
Sports graduate Chris, who competed in gymnastic competitions at a national level as a child, began his career as a fitness consultant at a sports centre in Cambridge, before moving to Leeds to work as a personal trainer at The Edge, located on the University of Leeds campus.
In 2011 he became a senior instructor at the University of Leeds, managing four gyms and assisting in the running of the 16,000 member fitness suite.
Paul, who has competed in the British Indoor Rowing Championships several times, started his career as a fitness instructor at a private health club in London.
Two years later he joined the Carlton Tennis and Health Club before re-locating to Yorkshire.
He joined The Academy two years ago as a fitness instructor and personal trainer after a year working as Leisure Operations Manager at the Village Hotel and Leisure Club in Leeds.