Harrogate Hospital Radio has completed a major renovation project, thanks to the generosity of Knaresborough Lions Club.
The organisation presented the charity broadcaster with a cheque for £1,000, which went towards purchasing state-of-the-art equipment and associated furniture for its Second Studio, located within Harrogate District Hospital.
Nigel Perry, Knaresborough Lions President, said:

We are delighted to be able to support Harrogate Hospital Radio in this way.

The money has come from our Jubilee Fund, which has been used to benefit a variety of good causes throughout Knaresborough and Harrogate.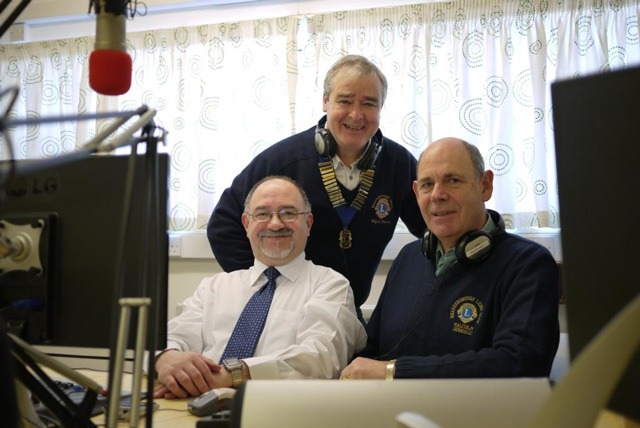 Malcolm Jennings, Knaresborough Lions Vice President, said:

Harrogate Hospital Radio provides a service to patients from all over the District, including many from Knaresborough.

It's lovely to be invited to the studios to see just where our money has been spent.
Ian Wighton, Harrogate Hospital Radio Chairman, said:

It gives us great pride to be able to show off our facilities to those who have helped fund these major improvements.

Thanks to the Lions' donation, we have been able to complete the transformation of our second studio. We now have two, first-class broadcasting facilities, that many radio stations would give their eye teeth for.
Anyone wanting to find out more about the charity radio station, and the work it does, should contact the station on 01423 553 342.