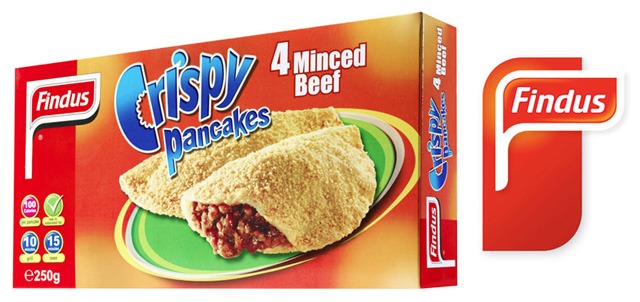 Jonathan Rayfield, managing director of Harrogate-based Aspect Brand Communication looks at the branding war Findus now has to fight.
Jonathan Rayfield said:

Jonathan Rayfield of Aspect Brand Communications

Would you buy a Findus product right now? If you suddenly had a yen for a quick and easy beef lasagne, chances are that Findus would not be the brand you'd pick. Whereas Tesco can ride the beef/horse storm thanks to a superb crisis management operation and a wide product selection, Findus is, excuse the pun, a one trick pony. They make cheap food and have always been considered to be good at it. It was a trusted brand.

Findus has lost brand integrity because the company has lost sight of the brand. It's just a name hoping to be carried through on historic customer loyalties but when a crisis happens, these purchasing patterns fall away. Findus is a vehicle for a private equity company, it's not about the food or the customer, it's about the money. A glance at the food chain – which appears to take in any number of European countries – shows it is driven by cost reduction. In tough times this is no bad thing, except when it's the only thing.

Any company undervalues their brand at their peril. The brand is the single most powerful piece of sales material. It's the hero, the promise and it needs to be perfect. Brand can convey quality, value, innovation and service – if a brand has positive recognition, business will be booming. Branding is not about a name or a logo, it's about how the audience feel when they see these things.

Many of our clients are owner managed – the brand is tied up with their personal reputation – every piece of marketing, right down to daily social media posts, is assessed for possible brand damage. This model can be carried right through to the very biggest of companies. Richard Branson still associates his own integrity very closely with the Virgin brand, Victoria Beckham hand picks every fabric for her collections. It's not just celebrities – plenty of large companies are answerable to their shareholders for far more than dividends.

We are rightly perturbed by eating horses – we win Olympic medals for getting them to walk backwards and make films about their heroism. Findus has 'apologised for any inconvenience caused' but it will take much more than this, a monumental effort in fact, to rebuild customer trust. Every successful brand has a team working to refresh the message, attract new customers and build confidence. Just take a look at Morrisons new ad campaign with Ant & Dec, focusing on their store teams and the freshness of their products. It will be interesting to see if Findus look around at some of the branding triumphs in the food sector and use these models to go about restoring their reputation.