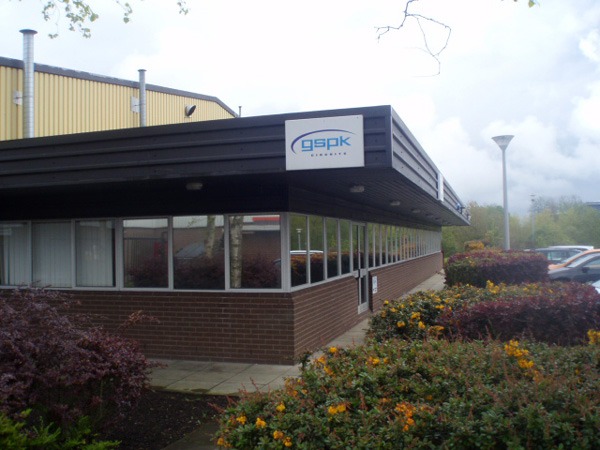 Parliamentary Apprenticeship Ambassador and MP presents GSPK Circuits' Awards for Business Growth and Outstanding Export.
GSPK Circuits Ltd scored a Business Award Hat Trick this Winter following their Queen's Award honour with a further 2 commercial awards
Winners of this region's EEF Business Growth Award and also runners-up in their Outstanding Export category has made 2012 a Hat Trick year for GSPK Circuits.
Coming close on the heels of their prestigious Queen's Award success, these subsequent awards further secure GSPK Circuit's place as a leader in their field and acknowledge their expanding and successful global expansion.
The awards were presented by Andrew Jones MP and Parliamentary Apprenticeship Ambassador who was impressed with the company's achievements in these challenging economic times.
Andrew is actively involved in supporting and promoting British Manufacturing under the Government's ongoing initiatives.
Andrew Jones said:

This is exactly the sort of company we need here in Britain to help restart our economy through solid, experienced manufacturing

I thoroughly enjoyed my factory tour and found your staff very knowledgeable and friendly.
Receiving the awards GSPK Circuits Operation Director, Martyn Gibson said:

The winning of these awards is a credit to our team here and to the effort and professionalism they put into their work.

I am proud to receive this on all their behalf – we are all looking forward into 2013 with a positive and pro-active attitude.