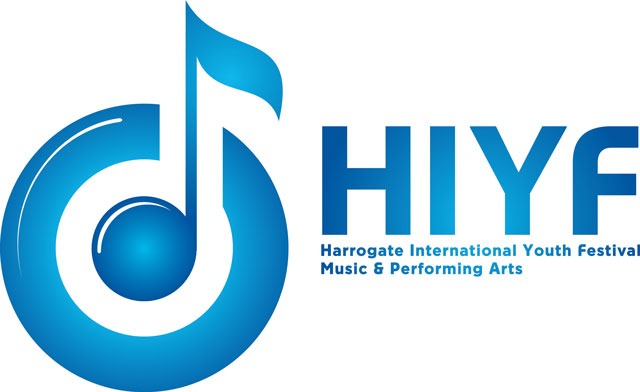 Organisers of the Harrogate International Youth Festival – Music and Performing Arts, have announced the premiere of a specially composed piece of music as part of the 40th Anniversary celebrations.
The performance of a brand-new work with a fascinating local connection will be taking place during the Festival on Tues 2nd April at Ripon Cathedral, from 7.00pm.
The five minute long cantata called 'Flower of York', will be performed by a combined, massed choir and orchestra of young musicians from the local area and visiting music ensembles from Canada and Spain. The piece has been composed for the event by Mark Pallant, Director of Music at St. Aidan's Church of England High School and tells the story of St Robert of Knaresborough.
Flower of York is believed to be the first work to deal with this rather neglected but significant local saint.
St. Robert, whose full name was Robert Flower, was the son of the Mayor of York and lived in the Spofforth and Knaresborough area in the late 12th and early 13th centuries. Despite becoming well known for his generosity to the poor and destitute, he became very unpopular with the then Constable of Knaresborough, Sir William Stuteville.
Legend tells of how Sir William had him hounded out from various dwelling places, under which persecution Robert stood fast, until a terrifying vision in the night warned Sir William to leave Robert alone, leading him to give him land and cattle. Such was his fame that even King John visited him the year after signing the Magna Carta and gave Robert forty acres of land on which to grow crops for the poor. The monks at Fountains Abbey, another performance venue for the Festival, tried to win Robert over to their Order to have him buried in their church, but Robert refused and was buried in the chapel at his cave by the banks of the River Nidd.
Mark Pallant said:

Such is the drama and humanity of St Robert's story that it is a gift to a composer. Visiting St Robert's Cave and humble chapel on Abbey Road in Knaresborough inspired me to set some of his life to music for local and international young musicians to premiere at the Festival.

There is definitely a flavour of Robin Hood and the Sherriff of Nottingham about the story, which will hopefully grab the imagination of the young musicians and bring St. Robert to wider attention.
There will be a smaller scale preview of Flower of York as part of a concert at St. Robert's Church, Pannal; marking the departure of the Rev Nigel Sinclair to a new post, on Tuesday 26th March at 7.30pm.
For more information about Flower of York please contact Mark Pallant at St. Aidan's High School on 01423 885814 or m.pallant@staidans.co.uk
For more information please visit www.hiyf.co.uk or for booking please contact 01423 502116 or email: boxoffice@harrogatetheatre.co.uk