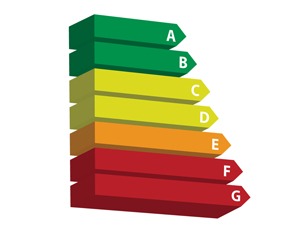 Residents in the Harrogate district are being encouraged to take up an offer of free loft and cavity wall insulation provided by Harrogate Borough Council and Yorkshire Energy Partnership. The scheme is closing very soon – funding is only available until 5 February 2013 so residents need to act quickly.
The 'Wrapping up Yorkshire' scheme tackles fuel poverty, keeps houses warmer and helps residents save up to £310* on their fuel bills every year. Over 200 local residents have received completely free insulation so far, which has been quick and easy to install.
The scheme is the first of its kind, and is being funded by national energy providers and Harrogate Borough Council.
Better insulation makes homes warmer, so householders use less fuel. The fuel savings in the Harrogate district from the Wrapping up Yorkshire scheme equate to a whopping 2600 tonnes of carbon.
This really is a win: win situation – by insulating your home you will be saving money, protecting against the loss of heat you pay for and you will also reduce your carbon footprint in the process.
There's no catch – it's simply a case of calling Yorkshire Energy Partnership on 01904 54 50 20 to arrange a free survey. The scheme is open to all private homeowners in the district, including landlords, but act fast as funding is only available until 5 February 2013.
According to the Energy Saving Trust, a house can lose up to 60 per cent of its heating through its walls and roof – and insulation can help householders save up to £310* per year on their energy bills.
For more information or to claim your FREE insulation, call Yorkshire Energy Partnership on 01904 54 50 20 quoting 'Wrapping up Yorkshire'
*Statistics taken from Energy Saving Trust: cavity wall insulation saves £135 and loft insulation saves £175 – so £310 overall.
Yorkshire Energy Partnership is owned and supported by City of York Council, Craven District Council, Hambleton District Council, Harrogate Borough Council, Richmondshire District Council, Ryedale District Council, Scarborough Borough Council, Selby District Council, North Yorkshire County Council, Leeds Metropolitan University and Joseph Rowntree Housing Trust.
The following conditions apply:
Lofts will be insulated to the recommended level which is 270mm for those lofts with under 200mm of current insulation
Those with 200mm or above are deemed sufficient
Customers must clear their own loft before works can begin
Funding is limited so the earlier customers get in touch the better
There are no eligibility criteria with regards to age/benefits
Properties can be owner occupied or private rented