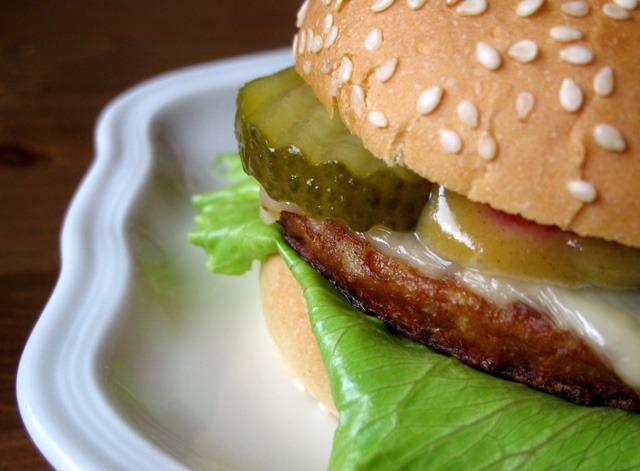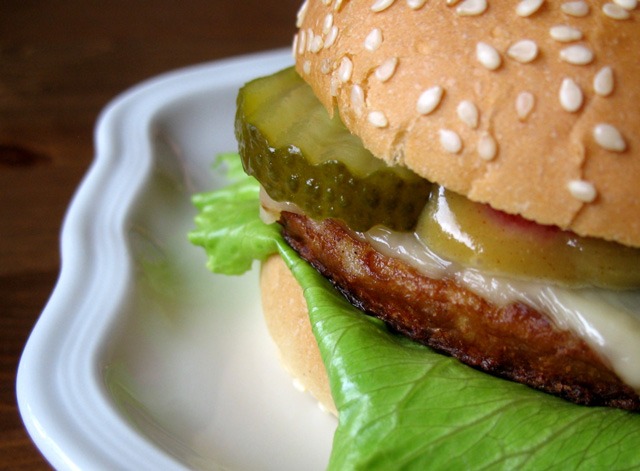 The ABP food processing plant in Leeming Bar is being investigated following horse meat being found in Tesco beef burgers.
This followed DNA testing by the Food Safety Authority of Ireland, which tested for the presence of horse and pig DNA, revealing the presence of horse DNA in some beef burger products.
The FSAI states this raises concerns in relation to the traceability of meat ingredients and products entering the food chain.
A total of 27 beef burger products were analysed with 10 of the 27 products (37%) testing positive for horse DNA and 23 (85%) testing positive for pig DNA.
In addition, 31 beef meal products (cottage pie, beef curry pie, lasagne, etc) were analysed of which 21 were positive for pig DNA and all were negative for horse DNA.
All 19 salami products analysed tested negative for horse DNA. Traces of horse DNA were also detected in batches of raw ingredients, including some imported from The Netherlands and Spain.
The beef burger products which tested positive for horse DNA were produced by two processing plants (Liffey Meats and Silvercrest Foods) in Ireland and one plant (Dalepak Hambleton) in the UK.
They were on sale in Tesco, Dunnes Stores, Lidl, Aldi and Iceland. In nine of the ten beef burger samples from these retailers, horse DNA was found at very low levels. However, in one sample from Tesco, the level of horse DNA indicated that horsemeat accounted for approximately 29% relative to the beef content.
The FSAI is working with the Department of Agriculture, Food and the Marine, and the processing plants and retailers involved. The retailers have stated that they are removing all implicated batches from sale today. In addition, Silvercrest Foods has informed the FSAI that it is withdrawing all products from sale and replacing them with new products.
According to Prof. Alan Reilly, Chief Executive, FSAI, whilst these findings pose no risk to public health they do raise some concerns. He said:

The products we have identified as containing horse DNA and/or pig DNA do not pose any food safety risk and consumers should not be worried. Consumers who have purchased any of the implicated products can return them to their retailer.

Whilst, there is a plausible explanation for the presence of pig DNA in these products due to the fact that meat from different animals is processed in the same meat plants, there is no clear explanation at this time for the presence of horse DNA in products emanating from meat plants that do not use horsemeat in their production process. In Ireland, it is not in our culture to eat horsemeat and therefore, we do not expect to find it in a burger. Likewise, for some religious groups or people who abstain from eating pig meat, the presence of traces of pig DNA is unacceptable.

We are working with the meat processing plants and the Department of Agriculture, Fisheries and the Marine to find out how horse DNA could have found its way into these products.
The ABP Food Group has said it will introduce a new testing regime for all its meat products.
In a press statement ABP said: 

ABP takes this matter extremely seriously and apologises for the understandable concern this issue has caused.

ABP Food Group companies have never knowingly bought, handled or supplied equine meat products and we acknowledge the understandable concern created as a result of the Food Safety Authority of Ireland's DNA frozen beef burger test results.

This issue only affects frozen beef burgers supplied by Silvercrest Foods and Dalepak Hambleton, and while there is no food safety issue, a full withdrawal was implemented.

Our group companies only buy meat from licensed and approved EU suppliers. These results relate only to where beef based products have been sourced by those suppliers from the Continent. Only a small percentage of meat is currently procured from outside of the UK & Ireland. Fresh meat products are unaffected.

We are shocked by the result of these tests, and are currently at a loss to explain why one test showed 29% equine DNA.

Current investigations are centred on beef products which originated from two suppliers, and we have today dispatched auditors to their sites to conduct unannounced spot checks. We are conducting our own DNA tests on a wide number of samples and expect the results in the coming days.

While extensive and thorough safety checks are conducted on all meat products, the industry does not routinely DNA test meat products for species. As a result of this incident we are implementing a new testing regime for meat products which will include DNA analysis.

Should our own testing prove positive, we are also considering our options in respect of the two suppliers concerned. It is vital that the integrity of the supply chain is assured and we are committed to restoring consumer confidence.