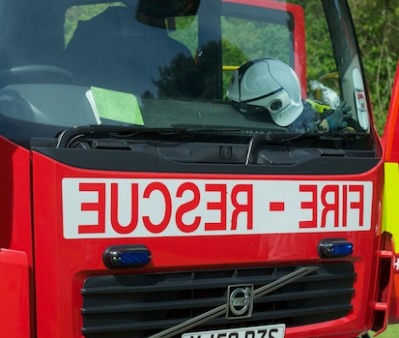 A man was rescued in the early of this morning (1 January 2013) from Boroughbridge Marina, Valuation Lane, Boroughbridge.
Firecrews and Ambulance attended at 2:04am to a report of person or persons in the water at the Boroughbridge Marina.
A full water rescue mobilisation was dispatched including fire appliances from Boroughbridge, level 3 swift water rescue teams from Ripon and Selby, an additional appliance from Ripon, and the water rescue boat from York, together with a level 5 trained swift water rescue officer.
On arrival, the man had been retrieved to the end of a partially submerged jetty (due to the high water levels), by the reportedly, though not confirmed, brave actions of another female boat owner in the Marina, who, presumably on hearing the 62 year old male falling into the water, jumped in to rescue him, and with the reported help of two other Marina residents, helped him from the water onto the end of the jetty.
Attendant paramedics were unable to get to the male, therefore firecrews using level 2 swift water rescue equipment, with ropes and a stretcher, brought the male across the partially submerged jetty to the waiting paramedics.
He was left in the care of the paramedics for treatment, suffering from cold only, after being in the water for some minutes.