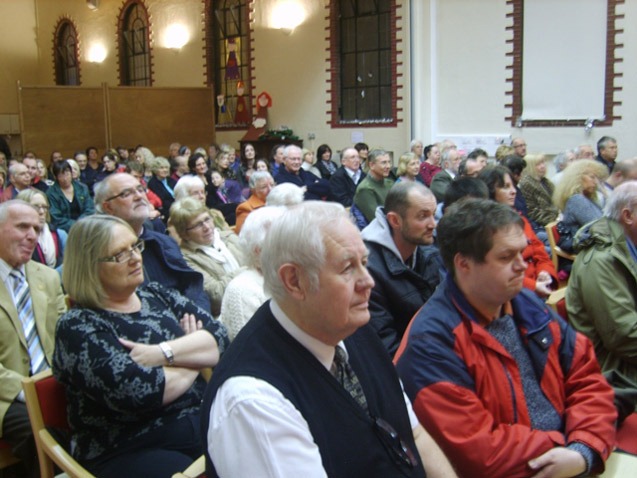 Around two hundred people packed into Starbeck Methodist Church this week for a special carol concert to mark the 175th anniversary of local charity Henshaws Society for Blind People.
In addition to traditional carols, Henshaws Arts & Crafts Centre's band, The Hotspots, also encouraged the audience to join in with some Christmas classics. Local residents, service users and staff had the chance to hear moving stories from some of the people who are supported by Henshaws throughout the year. lovely
Community and Events Fundraiser Hannah Saxon said:

The support of our local community is very important to us so it was wonderful to see so many people enjoying themselves at the concert. I'd like to say a huge thank you to everyone who attended and gave so generously. We raised nearly £400 on the night which will help Henshaws make a real difference to the lives of people with visual impairments and other disabilities.
Henshaws have a range of exciting events you can get involved with throughout the year. To find out more please call 01423 814501 or email Fundraising@henshaws.org.uk