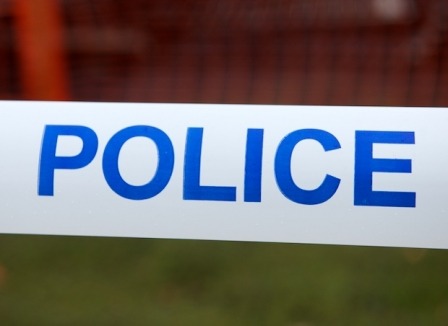 Harrogate Police are currently investigating an allegation of historic sexual abuse against a young woman in North Yorkshire and are appealing for another potential victim to come forward.
The original offences are alleged to have taken place at a house in Knaresborough in the 1980s. However, officers believe there could be a further victim with a connection to York.
The police have indicated that this is not related to the Jimmy Savile enquiries.
Detective Inspector Bill Burns of Harrogate Protecting Vulnerable Persons Unit, North Yorkshire Police, said:

We would like to appeal directly to any women from the York area who were working in the city (York) as receptionists between 1982 and 1987, and were sexually assaulted and given an item of jewellery afterwards by the perpetrator.

For legal reasons we cannot specify their place of work but the victim would have been aged in her late teens or early 20s at the time of the offence.

Anyone who could assist the police with this enquiry should call the Protecting Vulnerable Persons Unit at Harrogate Police Station using the 101 number, select option 2 and ask for the Protecting Vulnerable Persons Unit West. All calls will be treated sensitively and in the strictest confidence by officers trained to investigate this type of crime.

If you wish to pass on information anonymously, please call the independent charity Crimestoppers on 0800 555 111.
A man aged in his 70s, who now lives in the Essex area, has been arrested in connection with the investigation and is currently on police bail.
Detective Inspector Burns added:

Anyone else who is not connected to this investigation but who wishes to report a sexual crime, should not hesitate to contact the police.

North Yorkshire Police have specially trained officers who will help you through the process from the initial report to any prosecutions which are taken to court. They will also put you in touch with other agencies who can support you with health care and counselling.

We also work with other agencies such as the Rape Crisis Centre and Independent Domestic Abuse Services (IDAS) who also have specially trained staff who you can talk to and obtain further advice.

It is vitally important that victims come forward so their voices can be heard and the perpetrators brought to justice. This type of crime often affects the victim for the rest of their lives. By coming forward, victims can help bring the offenders to justice and help to protect other potential victims.
If you feel, for whatever reason, you cannot go direct to the police in the first instance, there are several organisations who can help. These include a free, confidential rape support line 0300 111 0777 which offers telephone support, advice or just a listening ear to adults who have been raped or sexually assaulted.
The line is run across York and North Yorkshire by IDAS, which also offers victims of domestic violence refuge space and support.
The line is open on Tuesdays and Thursdays from 5pm until 7pm and on Saturday morning from 10am until 12 noon.
A national freephone helpline is staffed 24 hours a day – 0808 802 9999.