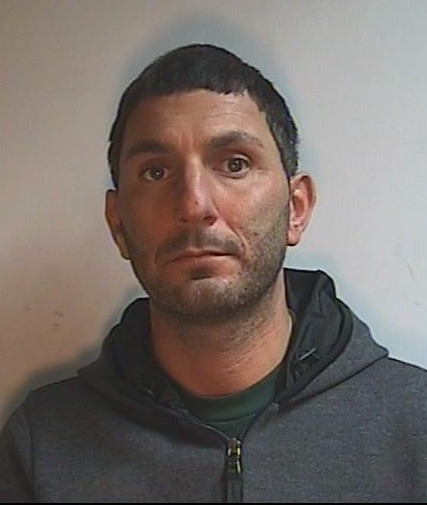 A man who conned three York businessmen out of £850,000 has been sentenced to three years and eight month's imprisonment.
Adam Adamou, 39 of 7 Kenning Road, Hoddesdon, Hertfordshire, appeared for sentencing at Southwark Crown Court today, Wednesday 3 October 2012, after pleading guilty to 13 counts of fraud on 24 July 2012. He also pleaded guilty to seven offences in the Metropolitan Police area with five offences left on file, and asked for one offence committed in Hertfordshire to be taken into consideration.
Inspector Garry Ridler who led the North Yorkshire investigation into Adamou's deception alongside the Metropolitan Police Service, said:

The sentence reflects the level of deceit committed by Adamou. He gained the trust of a number of people and then abused that trust, taking them for as much money as he could.

The case sends a clear message to all fraudsters that their lies and duplicity will be uncovered and they will be made to face the consequences of their actions.
Detective Inspector Ian Wills who heads North Yorkshire Police's Major Fraud and Financial Investigation Unit, added:

This is an excellent result and demonstrates the benefits of working jointly with other forces to bring offenders to justice.

This was a very lengthy and complicated investigation and its success is down to the diligence and determination of Inspector Garry Ridler and our colleagues at the Metropolitan Police Service.
A confiscation order was made to the value of £918,015 which is the total amount Adamou benefited from from his criminal activity. He must repay this amount from any future earnings.
Background
Adamou's pleas followed a protracted enquiry by North Yorkshire Police's Major Fraud Inquiry Team which began in 2009 following complaints by the owners of a York investment company.
The businessmen had been approached to join a private concierge club, which assists entrepreneurs to invest and make money by buying and selling luxury goods.
They had meetings with Adamou, who was the head of sourcing for the concierge club. His role was to source expensive and rare items, including watches and luxury motor cars, such as Ferraris, Lamborghinis, and Aston Martins.
Over time Adamou built up the trust of the complainants who placed significant investments with him, placing orders for motor vehicles, expensive watches and on some occasions list placement investments, where they would pay for list places for prestige cars hoping to sell them on for a profit when their place neared the top of the list.
Although Adamou got to know the complainants through the concierge club, he subsequently told them that he wanted to set up his own business and their payments were then made directly to his account rather than his employer's.
Initially the victims received some goods, which only served to further build up their trust in Adamou. However as time progressed and more orders were placed, Adamou failed to deliver and it became apparent that he had stolen their money. The total value of the North Yorkshire offences came to £850,000.
Adamou was arrested for the North Yorkshire offences in October 2010, he was charged to York Magistrates' court to appear in March 2012, the case was subsequently transferred to Southwark.