A local design studio has just celebrated 9-years of successful business.
Harrogate Design company, Studio One is owned and operated by the husband and wife team of Dean and Trace Houseman.
The business started from the couples sitting room with a large format printer in the garage and as business picked up, they quickly moved to rented premises which they then later purchased and developed.
Dean Houseman said:

We initially took the property on as a let, but 5 years ago we had the opportunity to buy, so we took it.

It was a bit of a shell to start with and over the years we have developed more and more of it as finances permitted and as it was needed for the business we were winning.

We now have a dedicated production area for some of the large format work, a design office area and a play area for our children.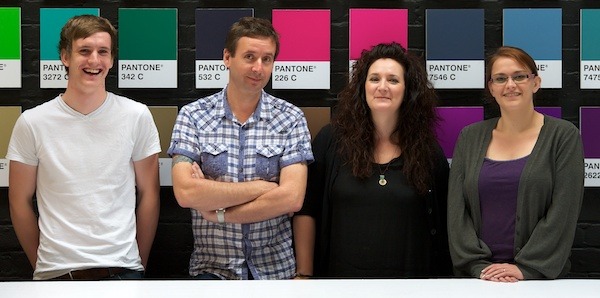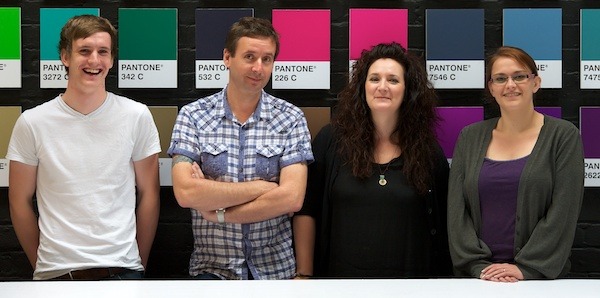 Dean and Trace have managed to combine bringing up three children, now aged 10, 8 and 4, alongside the pressures of running the business. The children are all now of school age, but after school they are picked up and go to the office where they have their own dedicated play area.
Located off Skipton Road, on the Old Stables, it is perhaps not the easiest to find with an unassuming entry behind a dark door.
But, this leads up to a modern facility with some of the most up-to-date graphic production equipment, designer's workstations and the all important pool table for tea breaks to gain inspiration.
The business has also been in the enviable position of riding out the storm of the recession with a consistently healthy order book.
Dean explained further:

We have been lucky, but we have also worked very hard since starting and have never had a quiet time.

I think we are fortunate to have a great and loyal national client base.

As the business has grown we have invested money back in, both in the office environment and in the technology we use. As an example, we have just invested in a £15,000 vinyl printer that allows us to produce wonderful results.

The growth has meant that we are now looking to recruit an additional experienced designer, so send your CV's in!
Studio One offers a range of services from design, in-house printing, brand graphics, exhibition work, interior design/ graphics and in-house manufacturing for signs. If you are an experienced designer then they would like to see your CV and they can be emailed to dean@studioone.co.uk