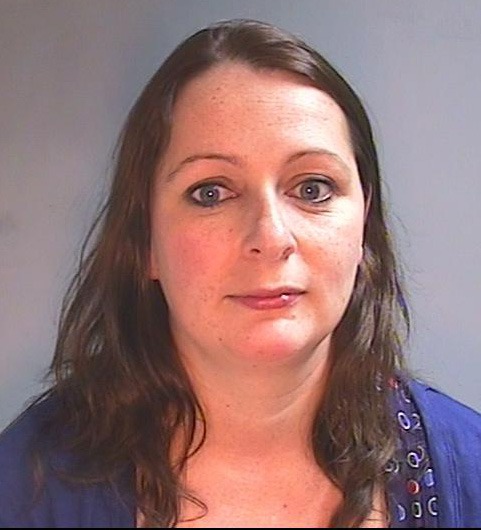 Sarah Louise Catt has today (Monday 17 September 2012) been sentenced to eight years' imprisonment at Leeds Crown Court for procuring her own miscarriage.
Catt, 35, who currently lives in Leeds but was previously based in North Yorkshire at the time of the offence, pleaded guilty to the charge when she appeared at Leeds Crown Court on 23 July 2012.
She has been ordered to serve four years in custody and will then be released on licence for the remainder of her sentence.
Chief Inspector Kerrin Smith, who led the North Yorkshire Police investigation, said:

This was an unusual, disturbing and very complicated case to investigate.

One of the difficulties faced by the investigation team was convincing other parties in the criminal justice system that a woman could conceal a full-term pregnancy from all around her, even her husband. And that she could give birth and then carry on every-day activities.

Catt's previous history with regard to her pregnancies and in her admissions to the police, show that she is more than capable of being extremely deceitful in her actions. She also had her own reasons for not sharing the news of the pregnancy with her husband.

Catt has proved to be cold and calculating and has shown no remorse or given an explanation for what she did. Lying to the police, health professionals and her family throughout the investigation.

Investigating the death of a child is always harrowing but in this case the absence of a body and the cold and calculating profile of Sarah Catt have had a particular affect upon a number of officers. My thanks go to my excellent team, the Protecting Vulnerable Persons Unit at York, and in particular Detective Constable Ellie Stephen whose tenacity ensured that a successful prosecution was achieved.

I only hope now that Catt has been sentenced and has the time to reflect on her actions, that she will reveal where the body of her baby is, so that we can ensure a compassionate conclusion to this very sad investigation.
Background
The police investigation began in August 2010 after concerns were raised by the local health authority about the outcome of Sarah Catt's pregnancy.
On 15 March 2010, Sarah Catt attended the Leeds branch of the British Pregnancy Advisory Service (BPAS) seeking a termination of her pregnancy.
BPAS carried out an ultrasound scan to determine the gestation of the pregnancy. An estimate was given as 26 weeks and three days' gestation. Catt queried this and an appointment was made for a second scan at St James Hospital in Leeds for the day after. This scan calculated the pregnancy to be 29 weeks and five days, which Catt also disputed. The legal limit for abortion is up to 24 weeks' gestation.
Catt subsequently refused to engage with her healthcare team for routine pregnancy health checks and her case was referred to the NHS Safeguarding Team to progress enquiries to establish the outcome of the pregnancy.
Catt told her healthcare team that she'd had a termination at the Marie Stopes clinic in Manchester but was unable to provide a date. Catt was very vague when answering questions and refused to attend face-to-face meetings. In August 2010, the case was referred to North Yorkshire Police after health professionals suspected Catt had obtained an illegal termination.
Enquiries began by officers in the force's Protecting Vulnerable Persons Unit in York and an alert was issued to all forces across the UK requesting information on all live or deceased abandoned babies, late gestation still births or remains of babies reported to the police.
Catt was arrested on 10 September 2010 on suspicion of Child Destruction. She confirmed that she was pregnant on 15 March 2010 but had obtained a termination at 23 weeks and four days gestation at the Marie Stopes clinic in Manchester. She had no written record of the appointment and claimed to have paid £1,700 cash which, she claimed, was siphoned from her bank account without her husband's knowledge.
Marie Stopes have no records of Catt's termination, nor do Catt's bank account records support the withdrawal of the cash.
Computers were seized from Catt's home and place of work. A forensic examination of the computers showed information about Marie Stopes International had been forwarded from her home computer to her work computer.
Catt had also carried out searches on labour inducing drugs and questions around their effectiveness. These searches were carried out when Catt was between 36 and 40 weeks' gestation.
On 26 April 2010, an order was placed online by Catt with a pharmacy in Mumbai, India, for a labour-inducing drug. This was dispatched on 6 May 2010, arrived in the UK on 7 May and was delivered to 'S Catt' on 10 May 2010. Catt's due date for a full term birth was 28 May 2010.
Catt's computer revealed further internet searches after this date on the effects of taking the drug at full term and how soon induction would work. When these searches were made, Catt would have been 39 and 40 weeks pregnant.
To date and following a series of interviews, Catt has maintained to the police that the pregnancy was terminated at the Marie Stopes clinic in Manchester despite the organisation refuting that claim and the investigation proving that this was untrue.
After the due date of the baby Catt's internet searches changed to exploring the legality of medical professionals sharing her records with the police and searching details of the offence of Child Destruction. These searches took place prior to the police arresting her.
The drug itself is not designed to terminate a pregnancy, but induce labour. This would give Catt an element of control over when and where she was to go into labour..
The baby was born in the final stages of pregnancy but given the absence of a body and the refusal of Catt to give an account to the police, it is unclear if the baby was born alive  or stillborn.
Searches have been carried out at her previous address with specialist search dogs and ground penetrating radar but no remains were found.
DNA checks have been carried out on a number of abandoned babies, both alive and deceased, and none have proved to be Catt's child. These checks will continue following any new reports of abandoned babies received by police across the UK.