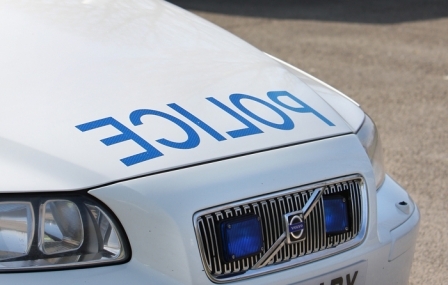 A motorcyclist was clocked travelling at 107mph during a road safety operation in Craven.
On Sunday 12 August 2012 officers from Skipton Roads Policing Group joined forces with their colleagues from Cumbria Police to patrol the highways either side of the border in order to clampdown on irresponsible road users.
The speeding biker was one of two motorcyclists who received court summonses for excess speed during the operation.
A further eight bikers and three car drivers were also stopped for speeding in North Yorkshire and were given fixed penalty tickets.
Cumbria Police, who had their safety camera van stationed on the A65, issued 30 fixed penalty tickets to speeding motorists.
Traffic Sergeant Pete Stringer, of Skipton Road Policing Group, said:

Craven and Cumbria are extremely popular areas with bikers and it is important that road laws are respected at all times.

The number of collisions we see in these areas is something that needs to be reduced and with a combination of enforcement and education activities hopefully we can save lives.

People need to realise that speeding kills and we will keep targeting the areas where we know people are breaking the law until the message through.
During the operation officers visited Devil's Bridge, at Kirby Lonsdale, and Settle Market Place to engage with bikers and discuss the importance of riding within the law.
Traffic Sergeant Stringer added:

The vast majority of bikers abide by the road laws and they are very welcome to come to North Yorkshire to enjoy the fantastic routes we have on offer.

However, putting lives at risk by riding irresponsibly is not acceptable and we need people to realise that as soon as possible.

Other road users are also guilty of driving recklessly and they are on our radar as well.
At around 11am on the day of the operation a red Honda motorcycle was involved in a collision with a sheep outside Gearstones Farm at Ingleton.
The sheep was killed instantly and the motorcycle caught fire.
The rider of the motorcycle, a 44-year-old man from Preston, suffered injuries to his hand and foot but was not seriously injured in the collision.
Cumbria police also dealt with three collisions in their area.