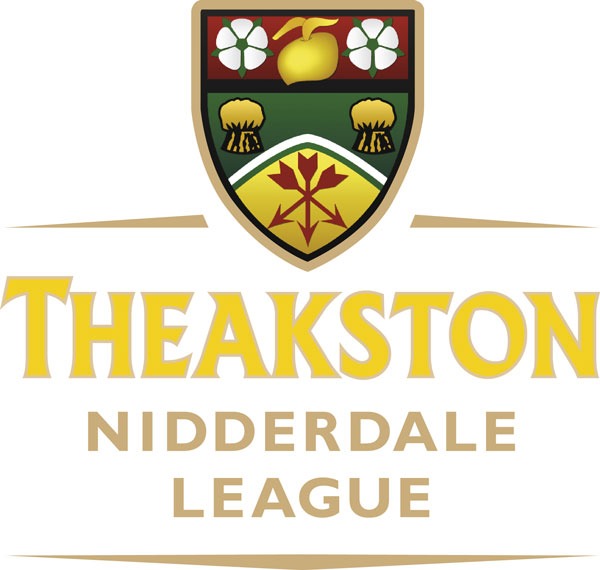 Hampsthwaite and Blubberhouses continue to slug it out at the top for the honours this season with both sides recording wins again this week but Hampsthwaite have opened a 6 point gap. Batting first against Spofforth, Hampsthwaite were bowled out for 183 including a hat-trick for Ben Nethersole to wrap up the innings. Andrew Boyle (46), Lahiru Dissanyaka (36), Andrew Taylor (46) and Lennie McKittrick (31) showed the way with the bat. Spofforth's captain, James Roberts also chipped in with 4-28. In reply, Spofforth were dismissed for just 78. Robert Jamieson 3-20 the pick of the bowlers.
Mark McEneaney was complaining that this column wasn't mentioning him much this season. Now we have something to shout about! 105 runs, from Macca, taking full advantage of a small boundary at Blubberhouses saw his team to 183. Stephen Wilkinson was the only other Blubberhouses batter to make an impression on the scorer with 36. Graham Shorter took 5-39. In reply, Goldsborough were removed for just 107. Lee Platts took 3-13 and Waqas 3-30 to take the points.
The run of form continues for Tony Whittaker's Killinghall who have now won 4 games on the bounce. This week's victims were former title challengers Bishop Thornton who have seen the wheels fall off in recent weeks and have only taken 4 out of a possible 24 points in the last 4 games. In comparison, Killinghall have taken 22 out of 24 points to see them up into mid table safety. Thornton were bowled out for just 78. Josh Cutts returned remarkable figures of 12 overs, 5 maidens, 7 wickets for just 14 runs. Killinghall then lost only the 1 wicket in their reply, that of Richard Danby for 30. It was left to the young stars Adam Crawfurd-Porter (34*) and Simon Williams (8*) to steer Killinghall home.
The game between Ouseburn and Alne was abandoned in the second innings but not before Ouseburn's Tom Parker had hit 96 and aussie Brad Scott took 5-33 in the Ouseburn total of 160-8. Alne's reply came to an end with the rain at 68-1.
Helperby entertained Pannal and this game also fell foul of the rain in the second innings when Helperby had Pannal on the ropes at 34-3 chasing 135 for victory.
The game between Dacre Banks and Burton Leonard was also abandoned. Dace Banks had made 112-7 with M Khan top scoring with 38. Jonathan Webb took 3-26 for Burton. In reply, Burton were forced off when they were 64-2. Both wickets taken by Ellison.
In Division 2, Masham have a 12 point lead over their nearest rivals Darley, but one's to watch on a charge are Bolton Abbey who are just 3 points behind in 3rd spot. The rains came to spoil, or perhaps save Bolton Abbey from a defeat at the hands of Newby Hall. Batting first, Newby made 203-8 thanks to David Kelly's 105*. In reply Bolton Abbey had made it to 128-4 with Phil Midgley (46*) and Ben Parkinson (23*) at the crease after they were wobbling at 77-4.
Masham travelled to Harrogate Strays who chose to bat first and at 118-1 off 35 overs were sitting pretty. However, as we all know cricket is a funny game, and a mad moment from Will Hammond running himself out for 61 was the catalyst for a collapse of epic proportions occurring over the course of just 12 balls and left the Strays on 118-6 and hanging on for a point, closing on 143-9. It was Michael Rees' day again with a spell of 5-18 turning the game Masham's way. He was clearly a man on a promise and was in no mood for hanging around and he set about the Strays bowlers finishing on an unbeaten 112 and Masham closed on 147-2.
Perhaps Darley's big day out at the Test Match wasn't the greatest preparation for a promotion charge against relegation threatened Studley Royal 2nds as they took just 2 points from the game. Batting first, Studley made 148-10 Andy Thompson (45) and Tom Hixon (29) were the stand out contributions. Young Joe Furniss tweaked his way to 3-23, Andy Gott took 2-21 and Ross Sands 2-15. Darley then batted out for a point and closed on 104-7 Richard Binks took 3-36
In a re-run of last week's Barrett Cup final, Pateley Bridge took on Sharow again. Batting first, Sharow were dismissed for 106. Rob Murray made 42. Colin Chadwick took 5-13, Michael Eglin 3-7 and John Thompson 4-53. It was Chadwick (38) and Eglin (62*) who did the damage with the bat too for Pateley putting on 91 for the first wicket. Pateley aren't out of the promotion race yet either!
Knaresborough Forest racked up 255-3 at Raskelf thanks to Jack Martin (93), David Skaith (60*), Rod Dickinson (26) and Nick Jones (33*). Once again, the rain came and spoilt the game. Raskelf were reeling at 23-4 as Joel Ainsley took 3-17 but the game was abandoned with Robert Sigsworth (45*) and Angus Taylor (39*) at the crease and the total on 117-4
Birstwith beat basement side Ripley in a game reduced to 25 overs thanks to the weather. Batting first, Birstwith made 177-7. Dan Riley making 80, Jonny Milward chipped in with 43. Ian Taylor took 3-30. Ripley fell short at 122-7 thanks to the bowling efforts of Nick Wain 3-37, Peter Hardisty 2-17 and George Hirst 2-52.
| | | |
| --- | --- | --- |
| Division 1 | Played | Points |
| Hampsthwaite | 16 | 60 |
| Blubberhouses | 16 | 54 |
| Dacre Banks | 16 | 51 |
| Alne | 16 | 46 |
| Bishop Thornton | 16 | 44 |
| Killinghall | 16 | 40 |
| Spofforth | 16 | 38 |
| Pannal | 16 | 37 |
| Helperby | 16 | 36 |
| Burton Leonard | 16 | 34 |
| Ouseburn | 16 | 33 |
| Goldsborough | 16 | 28 |
| | | |
| Division 2 | Played | Points |
| Masham | 16 | 64 |
| Darley | 16 | 52 |
| Bolton Abbey | 16 | 49 |
| Pateley Bridge | 16 | 43 |
| Sharow | 16 | 41 |
| Birstwith | 16 | 37 |
| Newby Hall | 16 | 37 |
| Harrogate Strays | 16 | 35 |
| Knaresbrough Forest | 16 | 35 |
| Studley Royal | 16 | 33 |
| Raskelf | 16 | 31 |
| Ripley | 16 | 29 |
| | | |
| Division 3 | Played | Points |
| West Tanfield | 16 | 54 |
| Galphay & Winksley | 16 | 51 |
| Markington | 16 | 45 |
| Burnt Yates | 16 | 44 |
| Pannal 2nds | 16 | 44 |
| Kirkby Malzeard | 16 | 43 |
| Rainton | 16 | 41 |
| Killinghall 2nds | 16 | 36 |
| Ouseburn 2nds | 16 | 36 |
| Lofthouse & Middlesmoor | 16 | 31 |
| Hampsthwaite 2nds | 16 | 30 |
| Middleham | 16 | 30 |
| | | |
| Division 4 | Played | Points |
| Scotton | 16 | 59 |
| Staveley | 16 | 56 |
| Thornton Le Moor | 16 | 48 |
| Masham 2nds | 16 | 44 |
| Birstwith 2nds | 16 | 43 |
| Pannal Ash | 16 | 38 |
| Burton Leonard 2nds | 16 | 37 |
| Ripon 2nds | 16 | 33 |
| Newby Hall 2nds | 16 | 32 |
| North Stainley | 16 | 30 |
| Bishop Monkton | 16 | 29 |
| Thornton Watlass | 16 | 29 |
| | | |
| Division 5 | Played | Points |
| Alne 2nds | 16 | 59 |
| Studley Royal 3rds | 16 | 52 |
| South Kilvington | 16 | 51 |
| Ripley 2nds | 16 | 49 |
| Goldsborough 2nds | 16 | 48 |
| Boroughbridge | 16 | 38 |
| Crakehall | 16 | 35 |
| Harrogate Devs | 16 | 35 |
| Spofforth 2nds | 16 | 30 |
| Pateley Bridge 2nds | 16 | 29 |
| Pannal 3rds | 16 | 26 |
| Sharow 2nds | 16 | 26 |
| | | |
| Division 6 | Played | Points |
| Blubberhouses 2nds | 16 | 64 |
| Wath & Melmerby | 16 | 62 |
| Knaresborough Forest 2nds | 16 | 53 |
| Bolton Abbey 2nds | 16 | 45 |
| Darley 2nds | 16 | 41 |
| Helperby 2nds | 16 | 40 |
| Spennithorne & Harmby | 16 | 36 |
| Bishop Thornton 2nds | 16 | 35 |
| Raskelf 2nds | 16 | 30 |
| Glasshouses | 16 | 26 |
| Rainton 2nds | 16 | 21 |
| Northallerton Wolves | 16 | 10 |
| | | |
| Division 7 | Played | Points |
| Little Ribston | 16 | 61 |
| Sessay 3rds | 16 | 51 |
| Marton Cum Grafton | 16 | 48 |
| Arthington | 16 | 47 |
| Dacre Banks 2nds | 16 | 45 |
| Newton Le Willows | 16 | 44 |
| Ouseburn 3rds | 16 | 43 |
| Birstwith 3rds | 16 | 37 |
| Studley Royal 4ths | 16 | 35 |
| Pannal 4ths | 16 | 34 |
| Ripley 3rds | 16 | 26 |
| West Tanfield 2nds | 16 | 4 |
| | | |
| Division 8 | Played | Points |
| Hampsthwaite 3rds | 16 | 52 |
| Scotton 2nds | 16 | 52 |
| Middleham 2nds | 16 | 51 |
| Helperby 3rds | 16 | 50 |
| Killinghall 3rds | 16 | 48 |
| Burnt Yates 2nds | 16 | 43 |
| Staveley 2nds | 16 | 42 |
| Knaresborough Forest 3rds | 16 | 40 |
| Burton Leonard 3rds | 16 | 38 |
| North Stainley 2nds | 16 | 28 |
| Newby Hall 3rds | 16 | 19 |
| Ripon 3rds | 16 | 13 |
| | | |
| Division 9 | Played | Points |
| Kirkby Malzeard 2nds | 14 | 45 |
| Little Ribston 2nds | 13 | 45 |
| Bedale 2nds | 13 | 38 |
| Wath & Melmerby 2nds | 13 | 34 |
| Ripley 4ths | 13 | 30 |
| Studley Royal 5ths | 14 | 30 |
| Thirsk 3rds | 13 | 29 |
| Galphay & Winksley 2nds | 14 | 27 |
| Sharow 3rds | 13 | 24 |