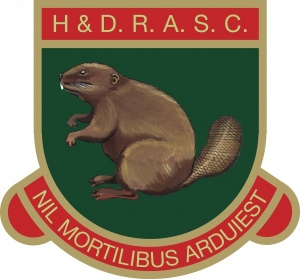 A goal shortly before half time by Adam Bolder, enabled Town to regain the John Smith's Trophy at the new look Station View.
Town made the early running with Chib Chilaka forcing Rail's Jordan Yorath into an early save, before he headed Paul Beesley's flick on from Alan White's cross just wide.
Adam Nowakowski then headed Alex Meechan's centre against the post,as Town looked for an early goal.
However Rail,with Colin Hunter orchestrating things from midfield,began to hit back strongly. Town's Jose Veiga dived bravely at the feet of Phil Myles before Nathan Cartman's shot was turned behind for a corner.Hunter's short corner found the onrushing Myles but he blasted well over.
Two minutes before the break,Rail were presented with an excellent opportunity to take the lead when Veiga handled a back pass.
Hunter's free kick was blocked on the line, then cleared only as far as Dan Thirkell, whose piledriver rattled the visitor's crossbar.
Town countered,and Yorath was adjudged to have carried the ball out of his area.The resulting free kick was squared to Adam Bolder who drove home from the edge of the area for what was to be the decisive goal.
Town's Paul Bolland almost doubled Town's lead immediatly after the break with an effort which just flashed wide of the upright.
An excellent move by Rail saw the Town left flank left totally exposed,but the unmarked Simon Wood shot across the goal.
Both sides made six substitutions each as the second half progressed and it was a Town sub, Robbie Youhill who broke through the home defence but dragged his shot well wide.
As the game moved into its closing stages,ex Town player Jon Maloney squandered the chance of an equaliser when he headed a Nathan Cartman free kick into the grateful arms of Veiga.
Jake Lawlor, who had an fine game at the heart of the Railway defence was penalised on the edge of the area,but Dave Merris curled his free kick narrowly wide.
So the final whistle saw the trophy make the short journey to Wetherby Road.
Rail 1 Yorath (Robson 85) 2 Wood (Fisher 62) 3 White (Fox 85) 4 Thirkell (c) 5 Lawlor 6 Maloney 7 Myles ( Parkes 72) 8 Hopkins 9 Cartman 10 Hunter (Morris 67) 11 Kidd (Dunn 72) Unused 17 Smith
Town 1 Veiga 2 Bloomer (Elam 72) 3 Merris 4 Bolder (Stimpson 62) 5 White ( Samuels 62) 6 Killock 7 Nowakowski 8 Bolland (c) 9 Chilaka ( Allan 57) 10 Beesley (Youhill 57) 11 Meechan (Dean 62) Unused Radcliffe
Scorer Bolder 44