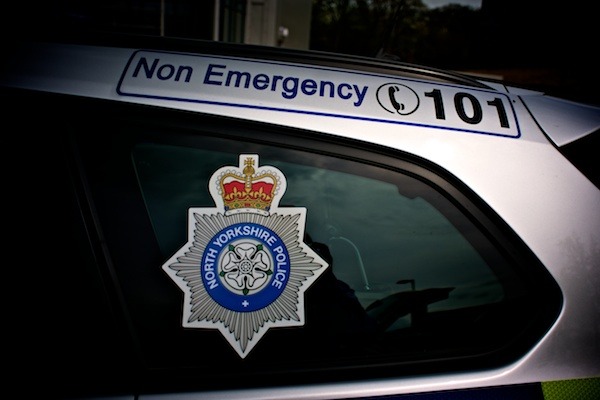 A relentless pursuit of criminal activity and anti-social behaviour, supporting victims in the fight for justice and delivering a high quality of service.
This is North Yorkshire Police's pledge to residents across the county and the City of York.
This effort by the force, together with our partner agencies, is reflected in the national figures released by the Home Office today (Thursday 19 July 2012) which showed that overall crime had reduced by 9% in the 12 months up to March 2012 with a total of 38,716 crimes
To put it in real terms, this equates to 3,750 fewer people and their families in North Yorkshire and the City of York having to face the misery of being a victim of crime.
More up-to-date recorded figures for the period April to July 2012 – the first quarter of the current financial year – show a 13% reduction in overall crime or 1,311 fewer victims in comparison to the same period in 2011.
This places North Yorkshire and the City of York as the safest and lowest-crime area in England, with a crime rate of 48 per 1,000 population.
Assistant Chief Constable Iain Spittal, of North Yorkshire Police, said:

The sustained reduction in crime in North Yorkshire and the City of York is the direct result of co-ordinated action by North Yorkshire Police and our partner agencies to clamp down on criminal activity and anti-social behaviour.

This collective effort and sheer will to improve the quality of life in our communities is a credit to everyone involved. I sincerely thank those individuals and organisations who are making a big difference day in and day out, be it the police officers and PCSOs, councils and community safety partnerships or the hundreds of residents involved in the various Watch schemes who contribute so much.

There is a real sense of pride among the people of North Yorkshire and the City of York. We share that pride wholeheartedly and are more determined than ever to prevent the small minority of people who are intent on committing crime and causing trouble in our neighbourhoods.
The crime category breakdown for North Yorkshire from the latest Home Office figures show:
Robbery reduced by 26% with 164 crimes in total
Burglary reduced by 10% with 5,020 crimes in total.
Criminal Damage reduced by 13% with 6,774 crimes in total
Violence against the person reduced by 11% with 7,258 crimes in total
Offences against vehicles reduced by 7% with 3,291 crimes in total
Sexual offence reduced by 7% with 549 crimes in total
Fraud and forgery reduced by 9% with a total of 1,044 crimes in total
Drug offences increased by 6% with a total of 2,165 crimes in total
Other offence reduced by 14% with a total of 499 crimes in total