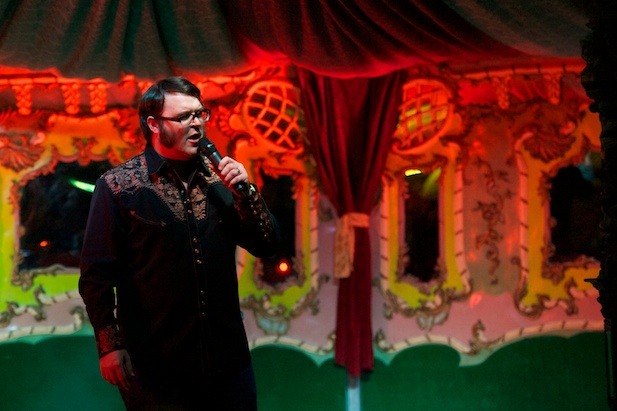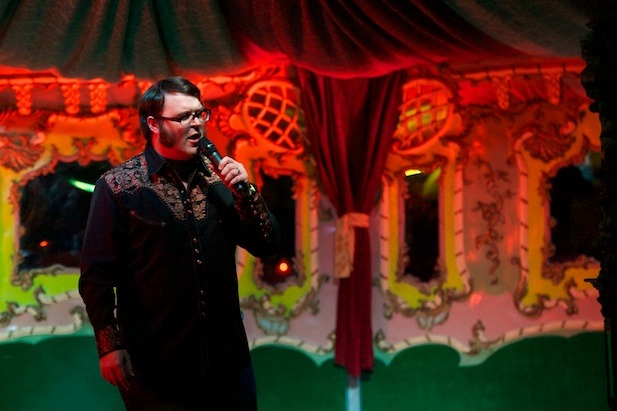 Comedian Jarred Christmas visited Harrogate on Monday (9 July 2012) to play the spiegeltent as part of the Harrogate International Festival.
Being a kiwi, the show started with a traditional haka although ended in a rather untraditional way.
Jarred pumped the energy into the night to good response from the audience. His comedy left you laughing occasionally at things you perhaps though you shouldn't – but you carried on laughing anyway.
The night finished with the audience being armed with a dozen rubber dart guns, Jarred climbing a chair and unbuttoning his shirt with a challenge of recounting facts while he was used as a target. More than a little unconventional and back to the laughing at things you felt you perhaps shouldn't be.
Tom Taylor of Harrogate's Sitting Room comedy night said:

Jarred is one of the top comics working today, his television credits are testament to that, and his performance on Monday was, as you might expect, slick, smart and, most importantly, incredibly funny.

His finale was utterly brilliant and marks his show out as one to watch in Edinburgh this year.  It was an exciting opening to comedy in the Spiegeltent and I'm looking forward to seeing Stephen Carlin perform there on Sunday.
What goes on in the tent should stay in the tent ?
The fun continues:
Wednesday 11 July – Craig Charles Funk and Soul Club DJ Set  – you may know him from Red Dwarf, Tasheki's Castle or Coronation Street but now grooving it up on the decks.
Thursday 12 July – Eliza Carthy who was hailed as the "saviour of British folk" by the Independent and has twice been nominated for the Mercury Prize.
Friday 13 July – Ellen and The Escapades are a happening acoustic/pop/rock band from Leeds – who have performed at both Leeds and Reading Festivals.