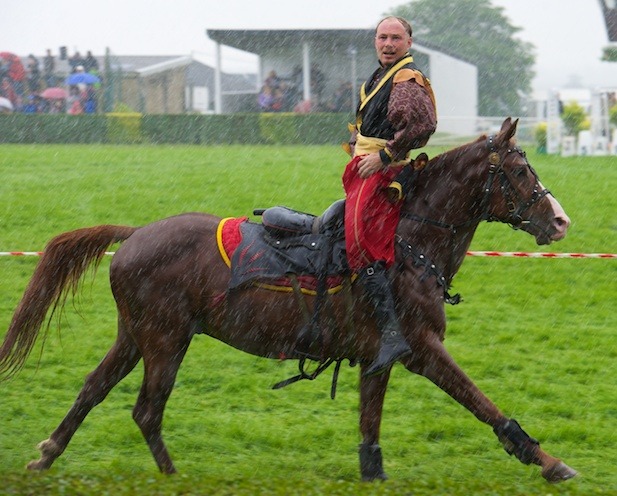 The Great Yorkshire Show in Harrogate has been cancelled.
The decision was made following a difficult first day with ongoing issues due to the weather.
Announcing the news Show Director Bill Cowling said:

This has been the most difficult decision that I have ever had to make. It is heartbreaking for all concerned, our exhibitors, our visitors and, of course, our staff.

The decision has been made because our car parks have become too muddy to use with any safety, and the safety of our visitors has to come first.

We are also conscious of our neighbours and did not want to risk people parking inconsiderately in Harrogate.

We will be refunding all those who have bought tickets in advance and talking to our exhibitors.
This is the 154th Great Yorkshire Show and it was hoped that more than 130,000 visitors would attend, but unprecedented amounts of rain have made that impossible.
Extensive preparations were made to combat the wet weather, including installing new roads and new drainage systems.
Mr Cowling added:

We have had more rain in the last month than ever before.

Our showground is robust and has held up well, but if we cannot park cars safely then to cancel is a most difficult decision, but it is the right one.