Andrew Jones, MP for Harrogate and Knaresborough, was invited by the headteacher of Forest School, Knaresborough, Peter Hewitt, to speak to the 16-year-old pupils who are leaving this year, on Friday.
The Forest School is a school for pupils aged between 3 and 16 who have a range of learning difficulties including moderate and severe learning difficulties, autistic spectrum difficulties, physical problems, language and communication difficulties.
Andrew gave a speech congratulating the 20 leavers on their results and wished them good luck for the future before presenting them with achievement awards.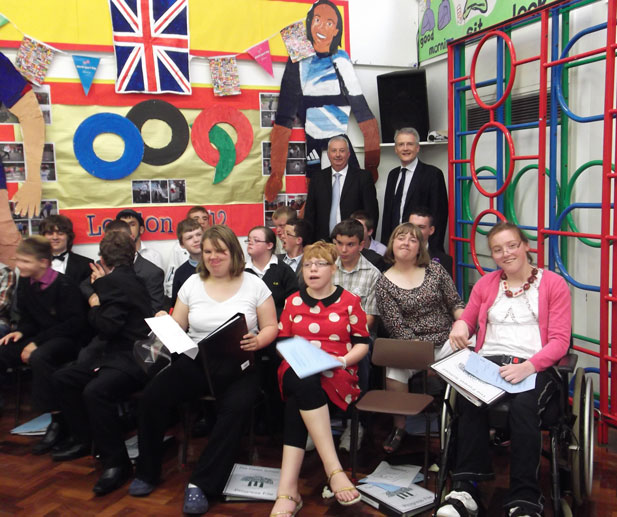 Many have been at the school since they were five years old and Andrew gave some of them a tour of the House of Commons earlier this year.
Mr Jones commented:

The Forest School plays a very important role in our district and this is one of the most important days of their year. This event is about celebrating all that has been achieved by the students. Many parents attended the leavers assembly and it was an understandably emotional event.

It was the second time I have helped at the leavers assembly and it is great to see students preparing for the next steps in their lives.