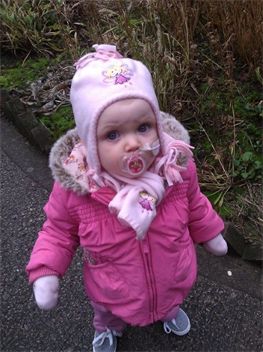 Following the sad news yesterday (25 June 2012) that Sadie Rose Clifford had died, there has been an outpouring of public empathy towards her parents, Katie and Daz.
At 8pm this evening (26 June 2012) people are being encouraged to light a candle for Sadie Rose and her family.
A Facebook Group has been set-up where you can post pictures of your own candles.
Some of the comments being made online:
Rest in peace little girl may all the angels up there look after you. Thinking of your family at this difficult time. So sad x
my heart goes out to her family, rest in peace sweet heart xxx
So very very sorry to hear this dreadful, terrible news. Words do not seem enough to express what devastation this must for her loved ones. May her angel wings fly her to a place with no pain just comfort and love. Sleep peacefully little one.xxx