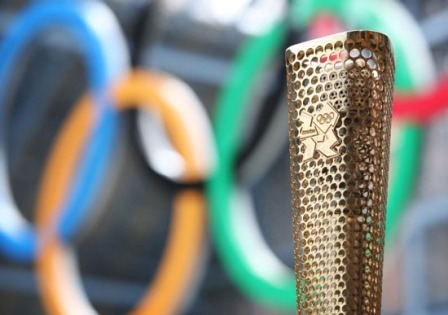 As the Olympic torch travels around the country before the opening ceremony in London on 27 July, the Harrogate district is getting ready to welcome the relay and its torch bearers on the afternoon of Tuesday, 19 June.
Four working groups have been set up in each of the areas the torch will visit members have been working hard to put on a true 'Yorkshire' welcome. The full programmes are set out below.
The relay is an important part of the build-up to London 2012, bringing people across the UK together to celebrate the spirit of the Games. In the months leading up to the opening ceremony, the relay will connect people and places, young people to sport and the UK to the rest of the world.
Support for the torch so far on its journey has been outstanding and we are expecting thousands to line the streets. We have also invited every school in the area to get involved in this event.
Starting in Knaresborough at 1.33pm, the torch will also be carried through Starbeck, Harrogate and Ripon.
Timings of the torch
If all goes according to plan, the timings are as follows:
Start – Toyota garage outside Knaresborough – 1.33pm
Knaresborough High Street – 1.51pm
Entrance to Mother Shiptons – 2.03pm
Starbeck High Street – 2.07pm
Empress Roundabout – 2.28pm
Prince of Wales Roundabout – 2.39pm
Cenotaph – Harrogate – 2.48pm
Leaves Harrogate – Duchy Road – 2.52pm
Fountains Abbey – 3.23pm rest break and time adjustment stop
Leaves at 4.00pm
Start Ripon junction of Studley Road and Mallorie Park Drive – 4.11pm
Market Square – Ripon – 4.25pm
Ripon Cathedral – 4.30pm
Leaves Ripon – Rotary Way – 4.36pm