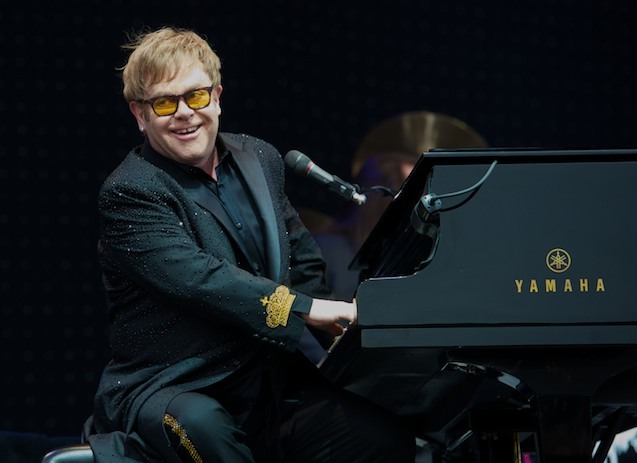 Harrogate saw Elton John play the Yorkshire showground on 5 June 2012, ending a long jubilee weekend.
The event opened at 6pm with 2Cellos playing a short set. Although playing cellos, the sound was often more akin to electric guitar, which suited a Jimi Hendrix number. They are Luka Sulic and Stjepan Hauser who both come from Croatia.
2Cellos were then joined on stage by Elton and his band.
Many of the normal suspects were there, Crocodile Rock, Saturday Night's alright and Nikita. All played by a pitch-perfect Elton, with no signs of his recent health problems, which caused a number of nights in Los Angeles to be cancelled.
Elton speaking to the audience made mention of the Jubilee Concert outside Buckingham Palace the evening before – being one of the most memorable concerts he had ever played at, likened only to the 911 Concert in New York.
The concert could be heard in many parts of Harrogate, as far away as the Starbeck area. Two hours in, the rain started to come down just as Elton picked up the tempo, raising everybody from their seats.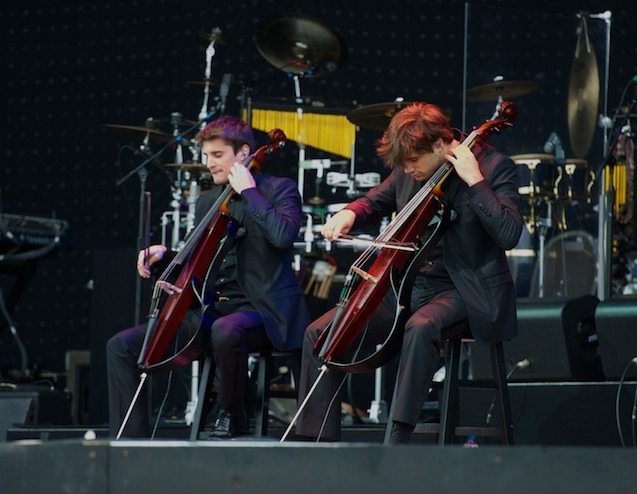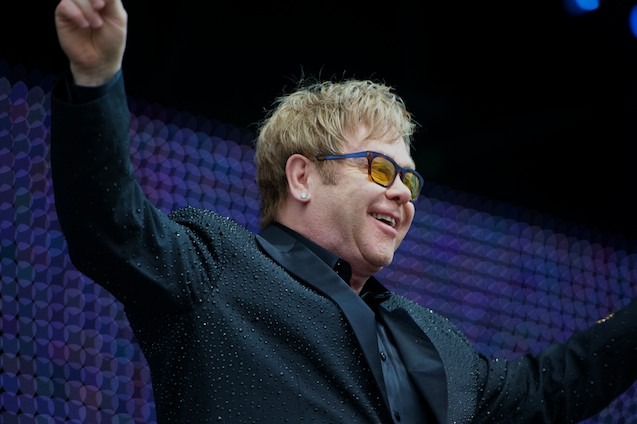 Further images on our Facebook Page
Images by www.timothycook.co.uk