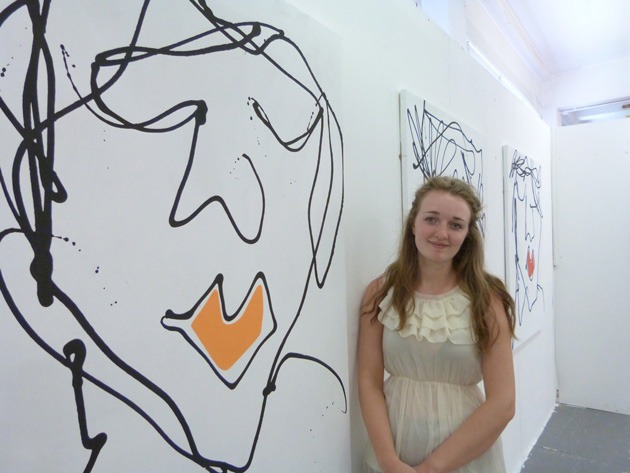 Harrogate College Art and Design students will showcase their final end of year shows demonstrating their individual skills developed in a variety of different disciplines and media including Fine Art, Photography, Fashion, Film, and Graphic Design.
The End of Year Show 2012 is open to the general public and runs from Wed 13th June – Wed 20th 10am-3.30pm at Harrogate College B building.
A diverse collection of pieces includes Ryan Webster's subconscious journey through a large scale painting incorporating mixed media. Jess Whitla's three piece fashion collection inspired from her Celtic roots using silk, lace trimmings and symbolic embellishes.
James Bamforth's 'Toy Soldier' a life size soldier inspired from childhood innocence playing games of war against the gritty reality of war. Jake Botterell's postal service piece examining the loneliness of delivering communication to others using a postman's jacket as the pivotal influence for his artworks. Sophie Pennington's artwork is bright and vibrant and takes inspiration from cloning and differentiation. Sam Whyte's installation is inspired by early childhood memories of seaside resorts
The end of year show gives students the opportunity to have their first taste of exhibiting and presenting their final independent ideas, specialist areas and developed skills within a broad range of disciplines as well as celebrating their culmination of studies with many students progressing onto higher education courses at some of the countries most recognised institutions.
Extended Diploma in Art and Design Student Ryan Webster said:

I have enjoyed the freedom to find myself in Art and through completing my Final Major Project.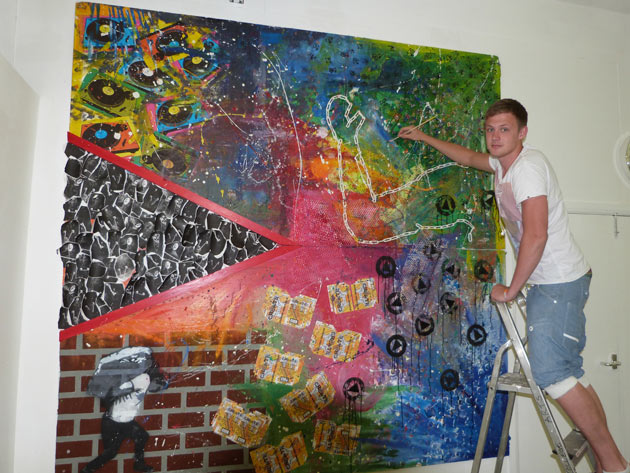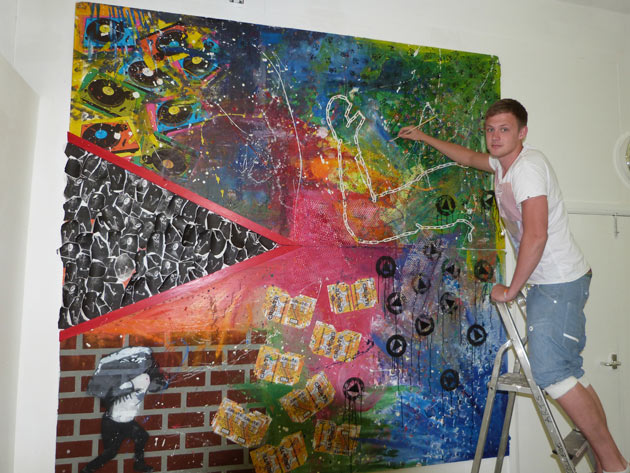 Student Jess Whitla said:
I have enjoyed the challenge of making a professional collection, learning new skills as well as developing my own personal ideas.
Student Jake Botterell:
I have enjoyed developing the notion of loneliness in communication for my final year project.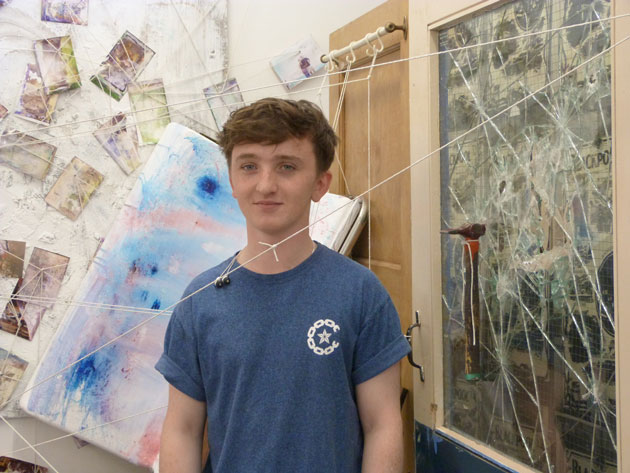 Curriculum Leader Carol Garland said:
This is a fantastic opportunity for people to come in and view the high quality work that has been produced by our students with the input and support from our highly skilled and dedicated staff.
Also exhibiting is 'FLUX' Ceramic, Craft and Design studio workshops exhibition showcasing creative disciplines including Ceramics, Sculpture, Print making, Jewellery, Resin Casting and Kiln Formed Glass.
To find out more about Art and Design courses or the range of other courses available, call the Course Information Office on (01423) 878211, e-mail: oncourse@harrogate.ac.uk or visit the website: www.harrogate.ac.uk