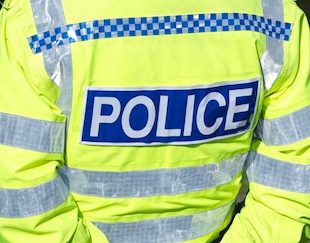 Police were called at 3.10pm on Monday to a domestic incident in Hambleton Road Harrogate, officers attended the scene to locate a suspect on suspicion of assault.
Officers carried out a search of nearby gardens to locate the man and two police officers had petrol thrown over them during the incident.
Dog handlers attended the incident to carry out a search for the suspect. Firearms officers also attended and were on stand-by should the incident have escalated further.
The 46-year-old man, Phillip Brooks, was arrested at 4.20pm and taken into police custody. He was later charged with assault, affray and assaulting a police officer, he appeared at Harrogaet Magistrates' Court on 22 May and was remanded in custody to appear again today 23 May.
The victims of the assault did not require hospital treatment.