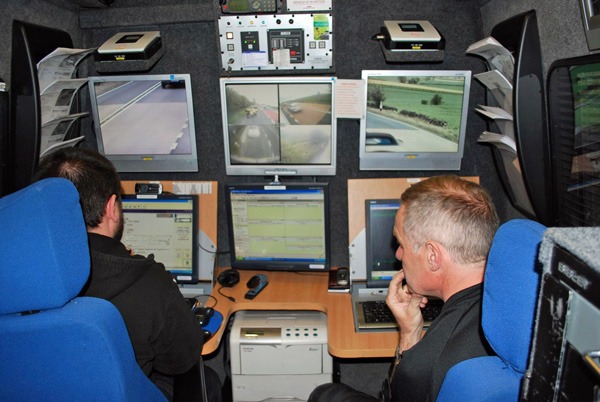 North Yorkshire Police puts its full support behind a European crackdown on metal theft this week.
Over 50 police officers took part in the 38-hour operation across North Yorkshire to support the European Network of Railway Police Force's (RAILPOL) National Days of Action and Operation Tornado – a regional police campaign to tackle metal theft.
The crackdown ran from 9am on Monday 14 May until 11pm on Tuesday 15 May and saw eight people arrested, numerous vehicles checked for stolen metal and a number of vehicles seized for having no insurance. Vehicles were also tested by HM Revenue and Customs for the use of illegal fuel.
As well as targeting travelling criminals on the major routes throughout the county, dedicated patrols were also carried out across rural areas including the North Yorkshire Moors, the Harrogate rural district and the Hambleton rural area. Harrogate officers also joined Otley police to patrol the border with West Yorkshire.
Scarborough Police carried out a week of action which culminated in road-side checks on Tuesday (15 May) during which 15 vehicles capable of carrying scrap metal were stopped and checked on their way in and out of the Scarborough area.
Selby Police enhanced the force-wide operation by providing cross-border patrols in partnership with West Yorkshire and Humberside Police and colleagues at British Transport Police.
Inspector Rob Thorpe who led the operation in North Yorkshire, said:
The national days of action have given us a chance to highlight the relentless work going on to tackle metal theft.

However, I want to send a clear message to the criminal fraternity that it doesn't stop here, metal theft is a major priority for the force and we will continue to pursue criminals from all angles 24 hours a day, seven days a week.
As part of Operation Tornado officers visited scrap metal dealers from Darlington to Selby to reinforce the identification scheme launched in April which is designed to restrict the sale and movement of scrap metal. They checked for any suspected stolen metal and any irregularities in the dealers' record keeping. As part of the scheme dealers agree to only buy metal from sellers who can produce two forms of identity.
Inspector Thorpe added:
We have had a great response to the Operation Tornado identification scheme since it was launched in April with the majority of scrap metal dealers in the county signing up to the scheme.
Crime prevention was also a key feature of the operation and saw Safer Neighbourhood Officers visit builders' merchants, supermarkets and auction marts to give owners of vulnerable vehicles advice on how to prevent catalytic converter theft.
Officers also distributed free samples of catalytic converter marking kits to garages, dealerships and the owners of large fleets to encourage them to mark vehicles which are vulnerable to catalytic converter theft. More visits will be carried out over the next few days.
The Hambleton District saw 11 night-time volunteer patrols across the district including Hambleton Rural Watch, Thirsk Country Watch and Easingwold Country Watch who are supported by the Hambleton and Richmondshire Community Safety Partnership.
Inspector Thorpe added:
Our appreciation and thanks also go to the teams of watch volunteers who regularly give up their spare time to be our eyes and ears in our remote rural areas.

We have been humbled by their response to this operation which saw 11 vehicles take to the roads in the Hambleton district.
Roads Policing Officers from across the force and the Automatic Number Plate Recognition Team patrolled the major routes through North Yorkshire from north to south along the A1, east to west along the A19 from Cleveland to Dishforth, the A66, the A171 between Whitby and Cleveland and the A169 between Scarborough and Pickering.
Officers intercepted any vehicle capable of carrying metal to check for stolen goods, they also checked that the vehicle was licensed to carry waste and that no illegal fuel was being used.
Arrests
Eight people were arrested during the operation. On Monday, a youth and a man aged 17 and 18 from Stokesley were arrested on suspicion of theft. Officers intercepted their vehicle on the A169 between Whitby and Pickering following the theft of a catalytic converter from a garage in Scarborough. They have been released on bail while enquiries continue.
Two men from the Darlington area aged 26 and 37 were arrested on the A1 near Dishforth on suspicion of handling stolen goods.
Two men from York aged 42 and 46 were arrested this morning (16 May) on suspicion of theft as a result of ongoing enquiries.
Two men from Peterborough, both aged 30, were arrested on suspicion of theft and driving while disqualified. They were stopped on the A1 near Knaresborough where officers found an amount of cable in the rear of the van. One was charged with driving while disqualified, the other was charged with aiding and abetting driving while disqualified. However, they were released without charge in respect of the cable theft.
Numerous pieces of intelligence were gathered during the operation and will be fed into ongoing investigations.
A number of vehicles were also checked by HM Customs and Excise to ensure they were not using illegal fuel in their vehicles.
Some motorists also had their vehicles seized for having no insurance.
Members of the public can help the police by reporting any suspicious behaviour to the police on 101, if you see a crime in progress, please ring 999. Or, you can give information anonymously to Crimestoppers on 0800 555 111.
Crime prevention advice
The theft of catalytic converters has increased recently, consider marking yours with a marking kit – these are available for as little as £5 . Vehicles with high ground clearance are most vulnerable to this type of theft. The most commonly targeted vehicles are Mercedes Sprinter vans. Always ensure you park in well lit areas and restrict access to the underneath of your vehicle if possible, garage your vehicle if you can and report any suspicious activity to the police immediately.
Other metals targeted are copper, aluminum, brass, and bronze – with copper being a particular problem in rural areas of North Yorkshire.
Those most commonly targeted are trades people who use copper cables or piping during the course of their work. Thieves break into tubes on vehicle roof racks and remove the contents.
When vehicles are left unattended for any long period of time, the copper should be removed and stored safely. The tube on the roof rack should be left open to show it doesn't contain anything.
Metal-framed windows, roofs, copper rainwater pipes, iron gates, manhole covers and even church bells are all valuable items and can mean high rewards for thieves. Homes, churches, business premises and public buildings are all potential targets that could suffer from metal theft.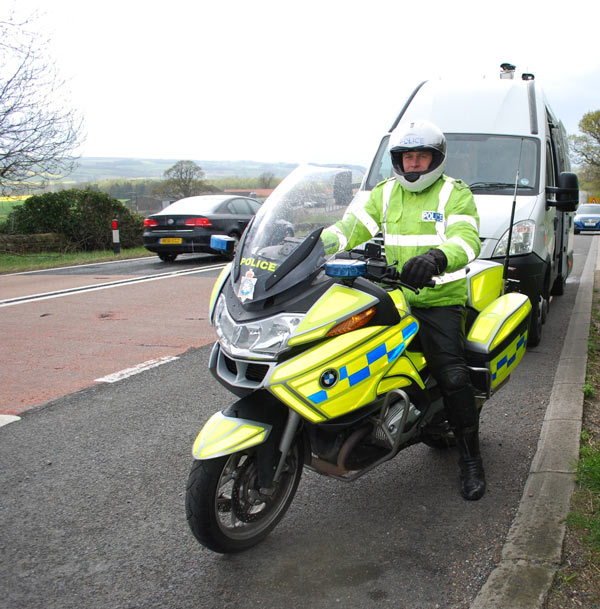 Advice for reducing metal thefts:
Consider your existing security measurers. Is your Intruder Alarm, CCTV and lighting appropriate for the task?
Review your Security lighting: Dusk till dawn security lighting is highly efficient and low-energy, switching on automatically when daylight fades and giving an even spread of light.
The other main form of lighting is Passive Infra-Red Detector (PIR), which operates by sensing movement.
Review the security of perimeter fencing and gates on a regular basis, checking for holes or weak spots that might assist access to your site
Consider planting prickly shrubs around the perimeter fence
Where possible keep gates locked and restrict vehicle access to your property or premises
Remove any means of transporting metal away, such as wheelie bins and wheelbarrows
Maximise the level of natural surveillance:
Shrubs and hedges should be trimmed to around 1 metre with any tree canopy no lower than two metres.
The best hedging for a barrier is one that is thick, prickly and difficult to penetrate such as Pyracantha or Berberis.
Remove any means where possible intruders could gain access to your roof, such as water butts, wheelie bins and garden furniture.
Store ladders in a safe place, ideally chained securely to a wall and locked in a secure outbuilding such as a garage or shed.
Be a good neighbour and encourage members of your community to be vigilant.
Consider using external signs asking neighbours to alert police if they see suspicious activity in the neighbourhood.
Take a note of the appearance and registration numbers of any unfamiliar vehicles. This information can be of great help to police if there is an incident in your area.
Consider starting or joining a Neighbourhood/Business/Farm Watch scheme. Ask you Safer Neighbourhoods Policing team for details of schemes in your area.
Consider applying anti-climb paint to drainpipes and roof guttering, making climbing difficult for offenders.
It needs renewing periodically and should only be applied above 2.4 metres from the ground. It must be accompanied by appropriate clear signage, in compliance with the Occupiers' Liability Act 1984 and the Health and Safety Act 1974.
Use forensic security-marking products to mark metal goods and link thieves to a crime scene. Signs that warn forensic marking are a good deterrent and should be prominently displayed. Details of forensic marking products can be found on the Secured by Design website.