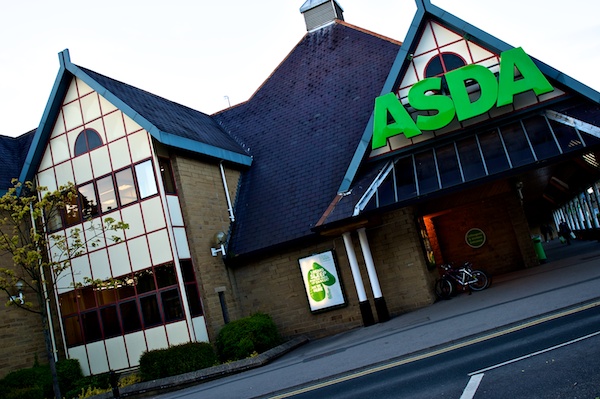 Customers at Asda's Bower Road store in Harrogate may be set to benefit from the return of an in-store cafe, along with further additions and improvements. The proposed amendments will be the subject of a planning application submitted to Harrogate Borough Council by Asda later this month.
Planning consent was granted to Asda in 2010 for an extension to the store but the new application includes some changes to the original application, designed to further enhance the overall experience for local shoppers. The scheme is also set to create around 20 new jobs for local people.
Asda's proposal centres around the construction of a mezzanine floor, which would link to the existing car park deck, along with some associated internal reorganisation within the store. The combination of the new mezzanine floor and changes to the internal layout would result in the store's sales area increasing in size and able to provide customers with an enhanced shopping experience overall.
The mezzanine floor would focus on the sale of 'comparison' (non-food) goods, while the proposed cafe is also likely to be a popular addition to local customers. A previous cafe within the Asda store was removed but a recent customer survey clearly indicated that its return would be welcomed. The cafe formed part of the previous application and remains a key part of the updated proposal.
A 2007 retail study by the Borough Council echoed the current need for an improved Asda store, concluding that the existing store is in need of modernisation. With Tesco having recently been granted planning permission for a new outlet in the town Asda says it is even more important that real choice and strong competition continues for the shoppers of Harrogate.
ASDA Senior Property Communications Manager, Philip Bartram, said:
Our Bower Road store has been serving Harrogate shoppers since 1985 and has played a key role at the heart of the community throughout its life, providing genuine choice and competition for shoppers, as well as providing local employment. In order to continue providing these services, it is crucial that Asda responds effectively to the constantly evolving needs and expectations both of our customers and our colleagues.

Given how well established the store is in the local community, we are confident that an improved Asda store would prove a major benefit to the town in the long term. The proposed improvements – including the return of a cafe, as a direct result of listening to customers – would deliver an even better Asda store to local shoppers and an even greater contribution to Harrogate as a whole.