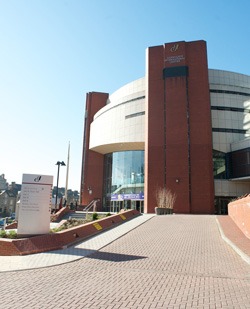 The British Association for Psychopharmacology (BAP) has signed a two year deal to host its annual summer meeting at Harrogate International Centre (HIC) – a deal worth £120,000.
The event will bring 500 visitors to the town during the four day meeting, contributing more than £500,000 to the local economy. The summer meeting is the largest the BAP organises, and it has been held at HIC most years since 2001.
BAP brings together people from the clinical and experimental disciplines as well as members of the pharmaceutical industry involved in the study of psychopharmacology. It is one of many high profile medical organisations which choose to host large conferences and meetings at HIC.
Angus Houston, director of HIC, said:
The decision by The British Association for Psychopharmacology to extend its contract and hold its summer meeting at HIC for the next two years is fantastic news, not only for the venue itself but the town and surrounding area too. With such a high volume of visitors coming to the region over four days, events like this greatly benefit the local economy. The economic impact of this event alone will be much more than £500,000. It again highlights that HIC is one of Harrogate's biggest economic drivers, impacting on everything from tourism and event providers to local shops and infrastructure.

HIC hosts a number of medical sector events. It has become popular with organisers because it provides the flexibility and space needed, and our dedicated staff are trained to co-ordinate these types of events. As the venue continues to grow following the opening of the new halls we are already seeing interest from additional medical sector events and associations. For many Harrogate is the ideal location, a perfect blend of convenience, easy access and the highest service levels.