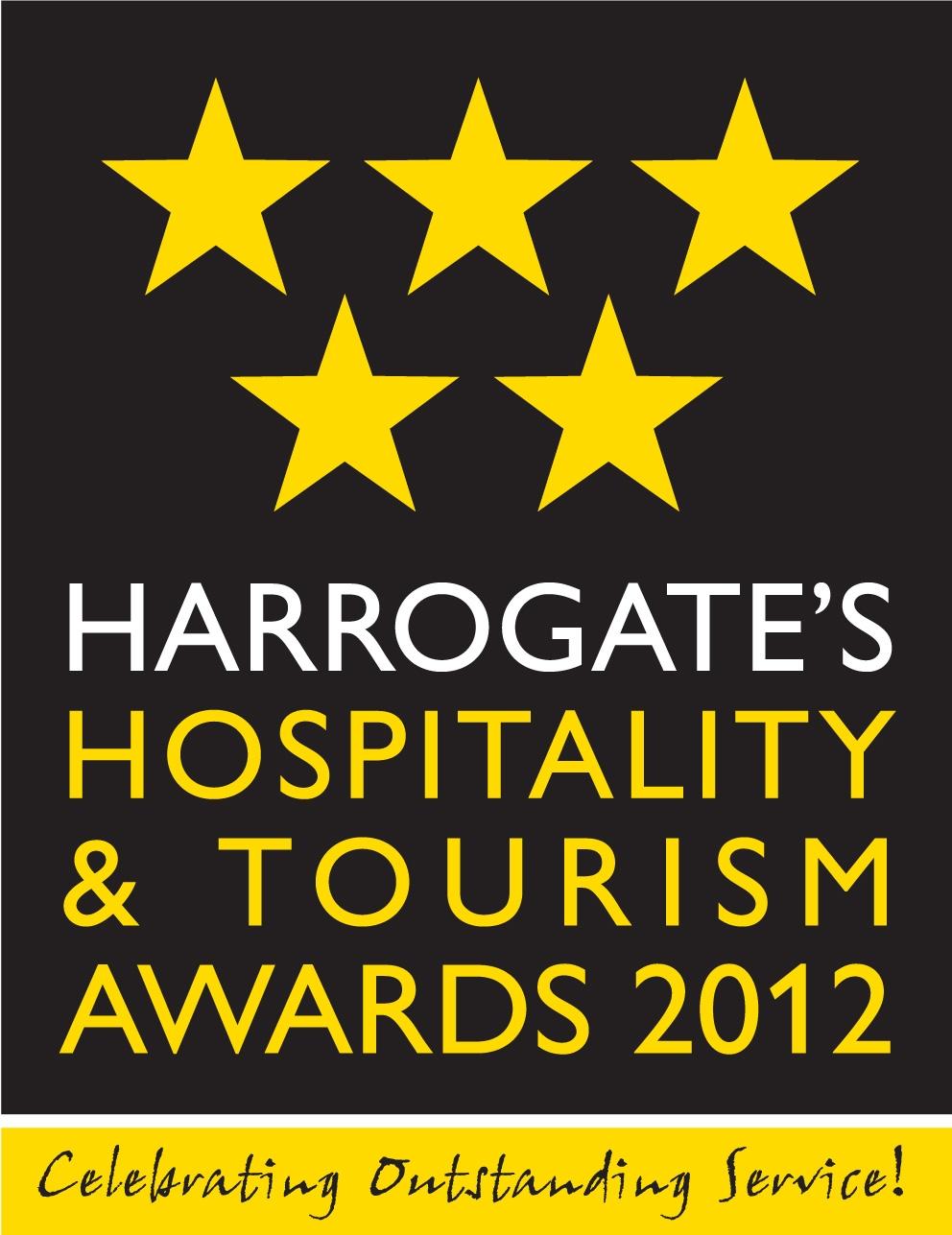 Harrogate Hospitality & Tourism Award organisers have announced the shortlist of four candidates for each of the nine categories in their awards scheme which will be presented at a spectacular gala dinner taking place at the Royal Hall on 11th June.
Category sponsors and organisers deliberated long and hard last week with some very tough decisions having to be made because of the large number of nominations again received this year.
The awards, now in their fourth year, are organised and hosted by Destination Harrogate, the association of the leading hotels of the town.
Organiser Simon Cotton, General Manager, Cedar Court Hotel and Vice Chairman of Destination Harrogate commented: 
The judges were once again impressed by the level and quality of entries this year and it took a lot of deliberating to decide who would make the short list. There were a lot of categories where it was really hard to have to leave out some really fantastic entries and I only hope that those who haven't made it this year to the short list will try again next year. There is no doubt that the night will once again be a quick sell out and continue upon the huge success that it has been in the past three years.
David Ritson, Chairman of Destination Harrogate, added:
Four years in to running these awards it is clear from the number of entries we received again this year, that these awards have truly captured the imagination of those working in, or affected by hospitality and tourism, and clearly shows what a major industry it is for the town. This year we even had someone ringing up asking when the voting was starting because they wanted to be so involved! Harrogate relies heavily on both business and leisure tourism and everyone involved in the chain of visitor service delivery play their part in continuing to deliver the excellent standards associated with Harrogate.
If you would like to come and support those shortlisted, tickets are available through Katie Richmond Tel 01423 858585 costing £49 per person or £490 for a table of 10. Demand for tickets is already very high and usually sell out within 2 weeks of the shortlist being announced so please book early to avoid disappointment.
The judging panel's shortlists for each category are:
Waiter/Waitress of the Year – sponsored by Sunlight Textile Services
Nicolay Araujo – Rudding Park Hotel
Carol Kent – Chequers Inn
Catherine McMann – Riverside Cafe
Dominika Praga – Bettys
Bar Person of the Year – sponsored by Harrogate Spring Water
Petra Michlova – Hales Bar
Rory Gilbert – HG1 @ The Yorkshire Hotel
Dan Howard – The Coach & Horses
Peter Dobrontei – Hotel Du Vin
Chef of the Year – sponsored by Sykes House Farm
Ian King – Kings Catering / Pavilions of Harrogate
Daniel Sadler – Old Swan Hotel
David Stewart-Pybus – Goldsborough Hall
Rob Hutchins – Rudding Park hotel
Team of the Year – sponsored by Platinum Print
Blueline Taxis
Brimham Rocks Team
Harrogate TIC
Majestic Hotel
Newcomer of the Year – sponsored by Harrogate College
Rik Anderson – Harlow Carr Gardens
Josh Birch – Alberts
Matthew Dalingwater – Le Pierre Bistro
Phil Smith – The Riverside Cafe, Knaresborough
Unsung Hero – sponsored by Destination Harrogate
Rebecca Coldwell – Harrogate Museums & Arts
Steve Coll – Crusade Exhibitions
Barbara Gowton – Harrogate International Centre
Nigel Parry – Royal Oak at Staveley
Best Achievement of the Year – sponsored by Blueline Taxis
Harrogate Crime Writing Festival
Harrogate in Bloom
Mercer Art Gallery
Stray FM
Outstanding Customer Service – sponsored by Leeds Bradford Int. Airport
Paul Darbyshire – Ripon TIC
Amanda and the Bar Team – Hales Bar
Simon Hodgson – HG1 @ The Yorkshire Hotel
Patricia King – Kings Catering / Pavilions of Harrogate
Harrogate Ambassador – sponsored by Harrogate Chamber of Trade & Commerce
The winner of this special Award is to be announced on the night.