One of the most populist pieces of classical music, Tchaikovsky's 1812 Overture is a rigorous, booming beast, annually blasted through tinny speakers at firework displays across the country. The climactic volley of cannon fire, bells and big brass finale has made the piece hugely popular and instantly recognisable (although town park acoustics hardly do it justice).
Put into the hands of The Hallé, one of our finest symphony orchestras, Pyotr Ilyich Tchaikovsky's stirring tribute to Russian soldiers is an even more splendid, rousing proposition.
The 1812 is just one – and as you'd expect, the last – of the Russian compositions being performed by the Manchester-based ensemble on Tuesday 15 May at the Royal Hall.
The kind of music to inspire boy's own adventures, Alexander Borodin's Overture Prince Igor is taken from the composer's unfinished opera, Prince Igor. Set in the 12th century, the operafollows the titular hero in his bid to defend Russian lands against Polovtsyrebels, with the passionate, Romantic score taking in everything from martial despair to gleeful escape.
Borodin's Symphony No. 2 in B Minor is considered one of the composer's greatest works. Attractive melodies and a large-scale sense of rhythm provide a lyricism and pace that make this a compelling piece for aficionados and classical newcomers alike.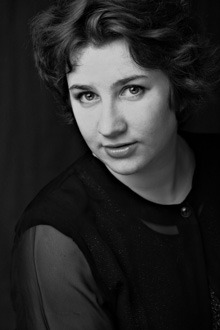 Overture Prince Igor has an excellent part for piano, which is where guest soloist Sofya Gulyak steps up. The first ever female winner of the esteemed Leeds International Pianoforte Competition back in 2009, Russian-born Gulyak also took first place in the Sigismund Thalberg International Piano Competition (2006), the William Kapell Competition (2007), and the Washington International and Isang Yun competitions (both 2008).
Tchaikovsky gets another airing with his Concert Fantasy Op. 56, a work in two movements, which also offers a chance to showcase Gulyak's piano virtuosity. Playful and fairy-tale, this particular piece has an interesting central structure, in that the middle section begins with a long, elaborate piano solo, with the rest of the orchestra remaining silent.
Gulyak could hardly wish for more lauded accompaniment. Guided by Sir Mark Elder's baton, The Hallé today ranks among the UK's top symphonic ensembles, with award-winning recordings, radio broadcasts and educational outreach programmes.
The Hallé may be at home in Manchester's Bridgewater Hall, but it has a special place in the Royal Hall's history. When the former Kursaal was refurbished and reopened in 2008, the orchestra was there to see it – and to play Harrogate's 'palace of glittering gold' into a bright new future.
Tickets for can be booked securely online at www.harrogatetheatre.co.uk or through the Harrogate Theatre Box Office on 01423 502116.