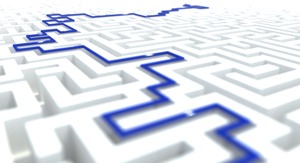 Harrogate Borough Council are to decide later this month if to implement satellite/ GPS vehicle tracking on their fleet of vehicles as a cost saving measure.
The technology has been piloted on 26 council vehicles and consists of a GPS tracking system installed in the vehicle. The system is  connected to the vehicles electronic engine management system and which provides real time positioning information and vehicle metrics such as speed.
Using a mobile communications network, the system allows a manager within the office to monitor the current position of the fleet of vehicles and record/analyse information on how, when, and where the vehicle has been driven.
The pilot started in Autumn 2011 and the council is due to decided if to place a 3 year contract for all its vehicles.
During the 3 month trial, 24 vehicles from within the Parks Department demonstrated a saving of 882 litres of fuel compared to the same period the year before. This would equate to £4,800 over a year.
The council report says the savings were made by avoiding unnecessary journeys eg sending the nearest vehicle to perform and undertake a task, and avoiding multiple vehicle journeys to the same location. The system also gives  benefits in being able to prove where its vehicles were at any particular time (for the challenge of insurance claims) and increased customer service by being able to undertake tasks quicker with the nearest vehicle.
The final decision will be made at a cabinet meeting on 24 April 2012.