Harrogate employment lawyer, Deborah Boylan believes that fairer times lie ahead for businesses in their dealing with their employees. At the recent Raworths Employment Law Seminars held at Bettys' Imperial Rooms over 70 local businesses were updated on the next round of changes in employment law which are due to come into effect this month. The seminars have been running on a twice-yearly basis for a number of years and are a very popular business event.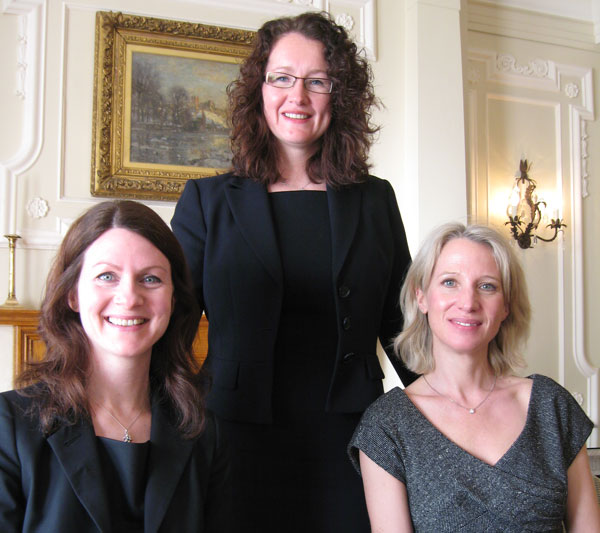 Raworths' Employment Team: Liz Pollock, Deborah Boylan and Victoria Notman 
Deborah Boylan, partner and head of the Employment Unit at Raworths described what she believes to be a shift to more favourable rules for employers when dealing with claims in the Employment Tribunal.
Deborah Boylan said:
As from 6 April 2012 an employee will need not one but two years' service before he or she will be able to bring a claim for unfair dismissal in the Employment Tribunal. Further, the Employment Tribunal can now award costs against an unsuccessful claimant of up to £20,000 if the Tribunal believes that a spurious claim has been brought. These changes, amongst others, suggest a modest move towards move favourable rules for employers.
Victoria Notman, employment solicitor, gave an overview of redundancy laws and explained that even though the economic situation was improving there were still a considerable number of job losses being experienced and that many local businesses were seeking advice on redundancy programmes.
Solicitor Liz Pollock gave a presentation on issues which arise from the use of social media relating to the workplace.
Liz Pollock said:
The misuse of social media is now commonplace and it raises a number of issues for employers when deciding what action to take against employees who make inappropriate comments whether related to their employment or not.
The next Raworths Employment Seminars will take place in October. For more details, please contact Deborah Boylan at Raworths on 01423 566666 or email: deborah.boylan@raworths.co.uk