It was a case of second time lucky for schoolboy cross-country runner Euan Brennan.
The 11-year-old pupil at Belmont Grosvenor School, based at Birstwith, near Harrogate, has just been crowned 2012 PECO Cross Country League Champion.
Euan, who started cross country running three years ago when he joined the Ilkley Harriers running group, is delighted with his success – having missed out on the title last year by just one point.
Euan's PECO (The Patchwork and Embroidery Company) League title win comes hot on the heels of him taking equal fourth place in the West Yorkshire League for 2012.
The schoolboy, who is in Year 6 at the independent prep school, was selected by Ilkley Harriers to compete in the National Cross Country Championships held in February.
He took part in the event, held at Parliament Hill, London, and competed in the U13 category, coming 226th out of 373 runners. Euan is keen to better his position next year.
To secure the PECO League title, Euan, who was competing against other boys in his Under 11 age group over one-mile cross country courses around the Yorkshire area, came first in all four of the races he was taking part in.
A member of Belmont Grosvenor School's cross country team, Euan has competed in several inter-school competitions this season, including races at Ampleforth, Giggleswick and Malsis schools – and he broke the course record in a cross country running event held at Belmont Grosvenor School last month
He ran the 2km course in 11 minutes and 38 seconds, helping his team lift the trophy.
Euan said: 
Last year when I came second in the PECO league I was really frustrated and wanted to do better.

I was only one point away from winning, so I was determined to do better

I really enjoy cross country running – being out in the hills and fields, not running on tracks. Sometimes its really muddy and not very nice weather, but I still really enjoy it. I feel really free up in the hills.

And his ambition – to carry on cross country and fell running and win the National Cross Country Championships in the future.
Chris Dight, PE co-ordinator at Belmont Grosvenor School, which is perfect for cross-country running as it is set in 20 acres of countryside on the edge of the Yorkshire Dales, said he was delighted by Euan's success.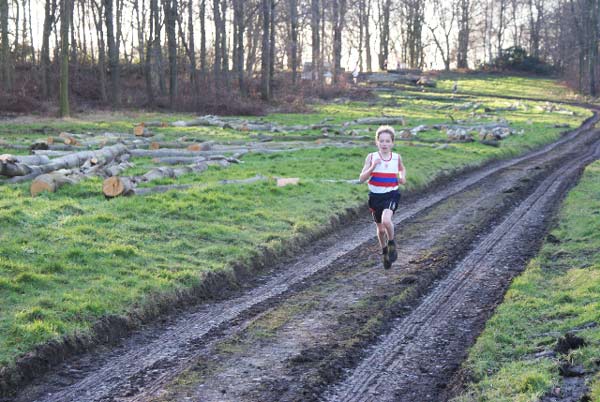 Chris Dight said: 
It is the first time Belmont Grosvenor School has won the inter-schools cross country trophy and had an individual in first place. We are delighted for Euan and the rest of the team who have trained so hard.
Pupils at the independent prep school, which caters for children from the age of three months with its Magic Tree Nursery, enjoy a wide range of sporting activities including cross country running, pop lacrosse, rugby and swimming.