Fire crews were called at 16:21 (30 March 2012 ) to Princess Drive in Knaresborough with reports of a garage fire adjacent to a house.
Upon arrival the garage was found to be well alight and fire had spread to a semi-detached house, there was further risk of fire spreading to further property.
The incident was escalated to more serious, with fire engines and around 30 fire-fighters from Harrogate, Knaresborough, Boroughbride and Wetherby. The additional resources was to stop spreading of fire to adjacent buildings and protect property.
The fire is under control, although fire crews currently remain at the scene (as of 18:50)
The garage and house have received extensive fire damage.
There are not believed to be any injuries although the owner was shaken.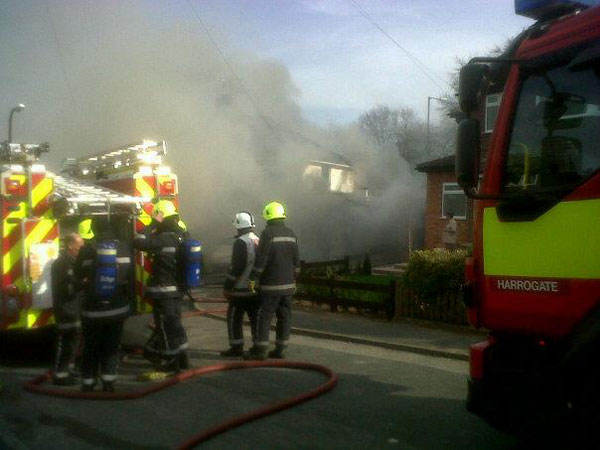 Photographs from Alison Jackson, Kieran Brown and Candy.